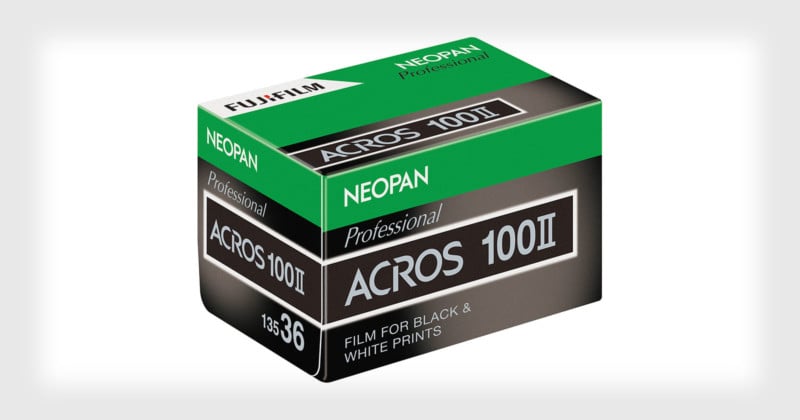 Fujifilm announced that they will reenter the black and white film market with the Neopan 100 Acros II which they claim to have unsurpassed quality and world-class fine grain.
Fujifilm says "This 100 ISO film will deliver unsurpassed resolution, fine grain and sharpness, with exceptional detail satisfying a broad range of shooting scenarios and exposures".
They discontinued all of their black and white products in 2018.

But now they claim that renewed interest in film photography around the world convinced them to reenter the black and white film market.
Fujifilm explained "As the demand for film rapidly decreased over the past decade and raw materials became difficult to obtain, it caused the company to discontinue marketing black and white film. Thanks to consumer feedback the market is changing once again."
Initially the Neopan 100 Acros II will be available in 35mm and medium format only in Japan this fall.

Worldwide delivery will be based on photographer demand afterward.
For other articles on this blog please click on
Blog Archive
in the column to the right
_____________________________________________________________________
Buy vintage Leica cameras from

America's premier Leica specialist












Click on image to enlarge

Please make payment via PayPal to GMP Photography

Click on image to enlarge

Please make payment via PayPal to GMP Photography

Click on image to enlarge

Please make payment via PayPal to GMP Photography