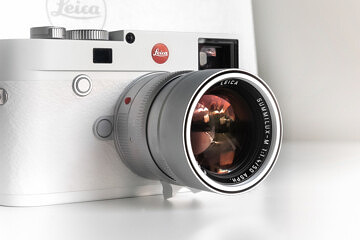 About two years ago Leica introduced the LEICA M10-P "WHITE". While not for everyone, I personally consider it one of the best looking Leica cameras ever to be marketed.
David Farkas of Leica Store Miami wrote an extensive article about the camera at its introduction. I think it is worth republishing.
LEICA M10-P "WHITE"
Leica has released a new special edition based on the M10-P digital rangefinder. The Leica M10-P"White" comes on the heels of the M10-P "Ghost Edition" which was released week ago. This time, we're treated to a striking white-on-white look, with the camera finished in white paint, trimmed with white leather cladding and silver controls. The included 50mm f/1.4 Summilux-M ASPH in silver chrome features white engravings and a white focus tab. Rounding out the package is a matching white leather shoulder strap and white leather lens case.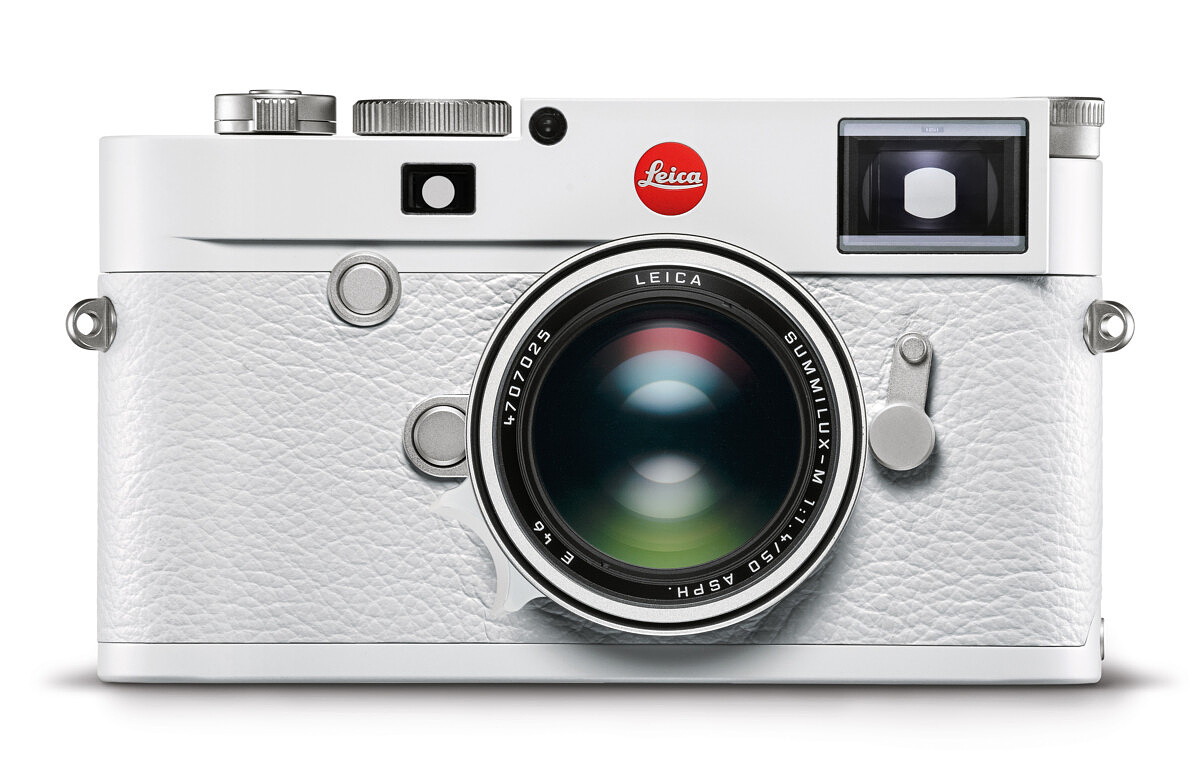 Believe it or not, this isn't the first all-white Leica M. Back in 2009, The Leica M8 "White Edition" showed off its crisp look to no shortage of "oohs and ahhs." The white-painted camera was paired with a silver chrome 28mm f/2.8 Elmarit and matching white strap. Then, in 2012, Leica released a White M9-P exclusively for the Japanese market in very limited numbers. Built around a silver chrome camera with white leather cladding, that set included a silver chrome 50mm f/0.95 Noctilux-M ASPH. Both of these sets remain highly desirable today, because, let's face it, a white camera is just so strikingly beautiful and unique.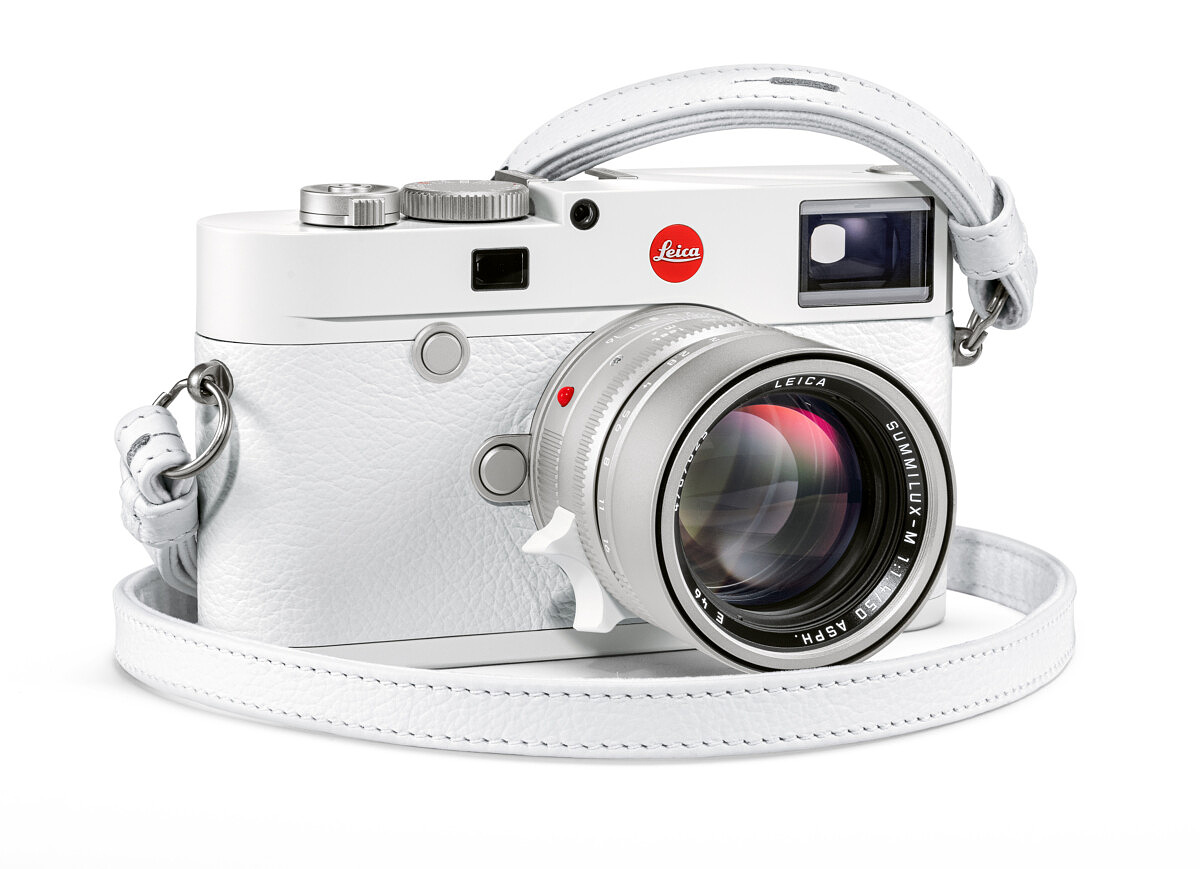 For the latest M10-P"White" Leica has gone all out. Fit and finish is off the charts. Taking a look at the back of the camera, we can see that the surrounding area around the rear LCD is even painted white, with matching silver buttons, a silver direction pad and silver thumb wheel. The original M8 "White Edition" came up just short of a completely white/silver visage, instead sporting stock black buttons, a black USB cover and black strap protectors.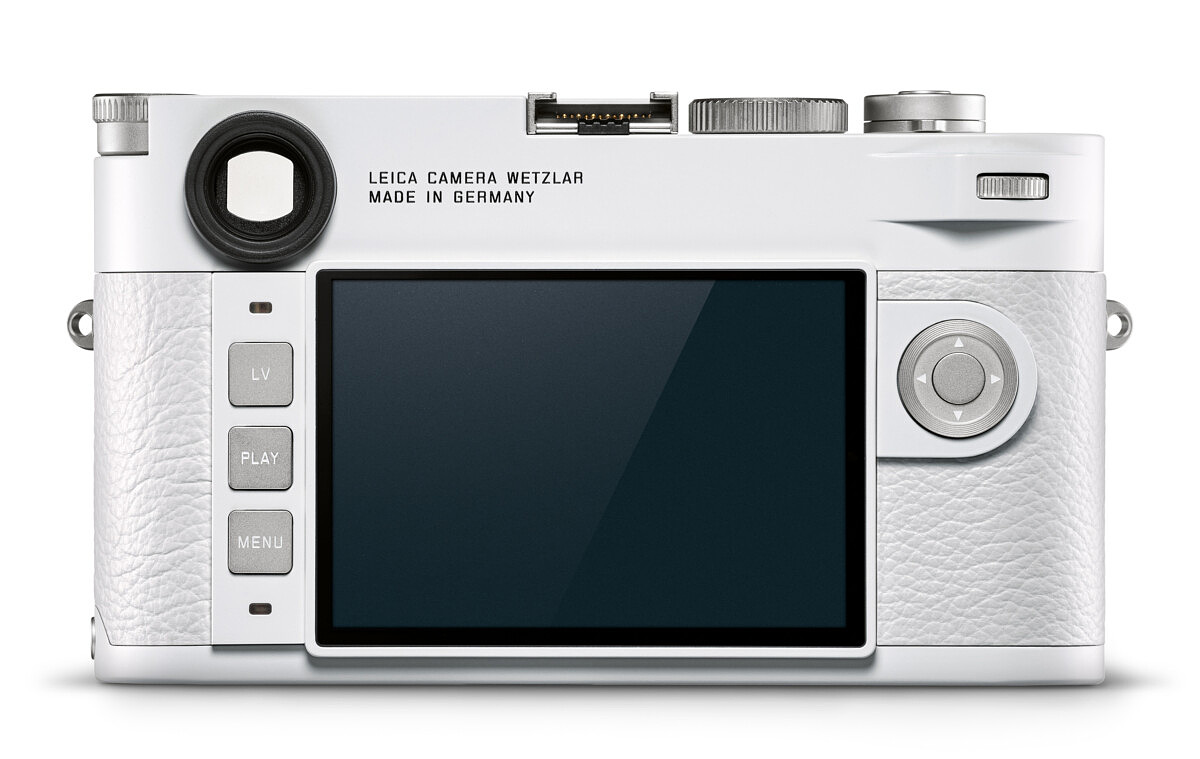 December 19, 2019 – The latest special edition camera from Leica Camera, the Leica M10-P "White", is a unique take on the flagship Leica M10-P digital rangefinder. The all-white paint finish with white cowhide leather covering, white engravings, silver accents and matching silver chrome Leica 50mm Summilux-M f/1.4 ASPH. lens create a striking presence of a pure white canvas that allows the vibrant red of the Leica logo and lens alignment dot to beautifully catch the eye with their stark contrast.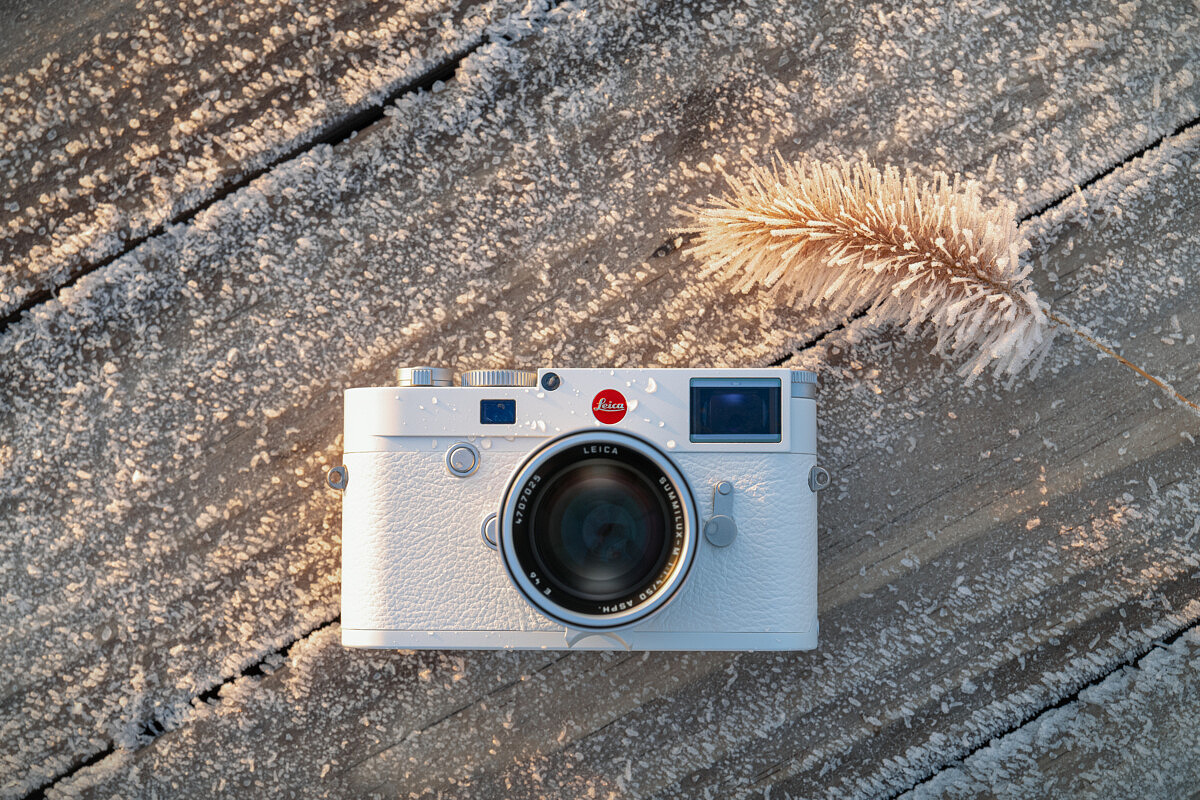 Especially unique to this camera is the surrounding frame of the LCD and buttons on the rear, normally black, now in white for the first time. As for the lens, the metal silver chrome front cap, white engravings, and white focusing tab on the barrel maintain the unified look of the camera set in nearly every way possible. The Leica M10-P "White" will be limited to 350 sets worldwide, with an individual special edition number engraved on the hot shoe in white, exclusively available through Leica Stores and Boutiques.
For other articles on this blog please click on Blog Archive in the column to the right
To comment or to read comments please scroll past the ads below.




All ads present items of interest to Leica owners.




_______________________________________________________________________



Please make payment via PayPal to GMP Photography

Click on image to enlarge

Please make payment via PayPal to GMP Photography

Click on image to enlarge

Please make payment via PayPal to GMP Photography