Sinar, a division of Leica Camera AG, has two digital backs in their lineup which offer unsurpassed performance and color accuracy. If your goal is to create digital images in highest quality, then rely on the Sinar Multi-shot digital backs. They provide much higher color resolution than one-shot backs – a clearly visible improvement, which cannot be achieved even with involved computer rework.
"It's easier to get the color you want by recording the color that's there."
Prof. Dr. Roy S. Berns, color expert at the Rochester Institute of Technology, USA
Photo: Roy S. Berns
In Multi-shot photography, each pixel is captured by every primary color. You achieve an unimagined level of color accuracy and intensity. In addition, moiré will be prevented. Since there is no interpolation, there is no loss of definition either. The result is brilliant, sharp images of the highest quality.
The multi shot Sinarbacks make it possible to reproduce the entire color spectrum perceptible to the human eye with absolute precision. With these backs Sinar has redefined color accuracy in digital photography. In addition,since they eliminate the need for time-consuming color corrections, they also save valuable time. Applications, for instance, are the digitization of artwork, reprography, and scientific photography, all of which require very accurate color reproduction.
Detail from the painting "Mathilde Boscovits" by Friedrich Boscovits (1845-1918). © Regula Schmid
With the Sinarback eVolution 86H, 1- and 4-Shot captures can be taken with its 50 MPx sensor, and prints of up to 50 cm x 70 cm can easily be produced.
Thanks to a unique adapter concept, it takes only a few simple moves to mount a Sinarback on a wide variety of camera platforms, including other brands. In addition, you can use this digital back not only with a view camera, but also with medium format camera systems.
The Sinarback eXact opens up a whole range of possibilities for you – use it flexibly in any studio situation, from packshots to high-end photography.
With this digital back, you can create multi-shot photography with 4 or 16 shots, allowing you to get resolution of up to 192 megapixels! In addition, the Sinarback eXact has a built-in downscaling function. That means, if required, you can also take photographs at low resolutions of 12 or 24 megapixels. With one digital back you are ready for all applications.
The Multi-shot Sinarbacks are designed for reliable studio work. They avoid electronic components like displays, batteries and internal memory as they can produce heat that causes color noise. The dual cooling of the sensor secures consistently high-quality photography, even over long shootings.
Technical Data Sinarback eVolution 86H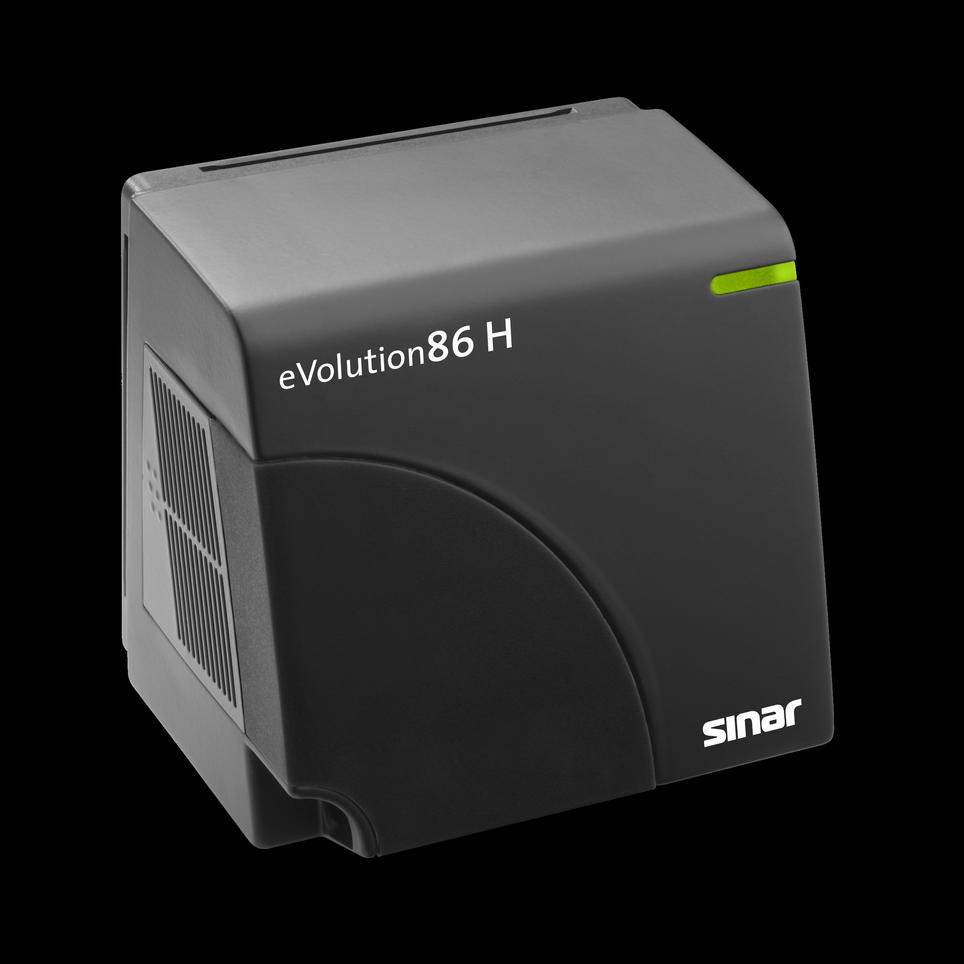 Dalsa FTF 6080C - RGB Mosaic Filter, Full Frame Technology
8000 x 6000 pixels, 48.0 million pixels, 48 x 36 mm
144 MB (8 bit), 288 MB (16 bit)
up to 13 images per minute
48 bit (16 bit per channel)
Available (with fan and Peltier)
compatible with IEEE 1394a (400 Mbps)
EXPOSURE AND WORKFLOW SOFTWARE
Mac OS X 10.10 and higher
MINIMUM SYSTEM REQUIREMENTS
Apple Macintosh with Intel Core 2
Sinar p3/p2/p/x view cameras,
Sinar m, Hasselblad V/H, Mamiya
645 AFD, AFD II, 645 Super Pro TL,
any 4x5 view camera via Graflock adapter
Technical Data Sinarback eXact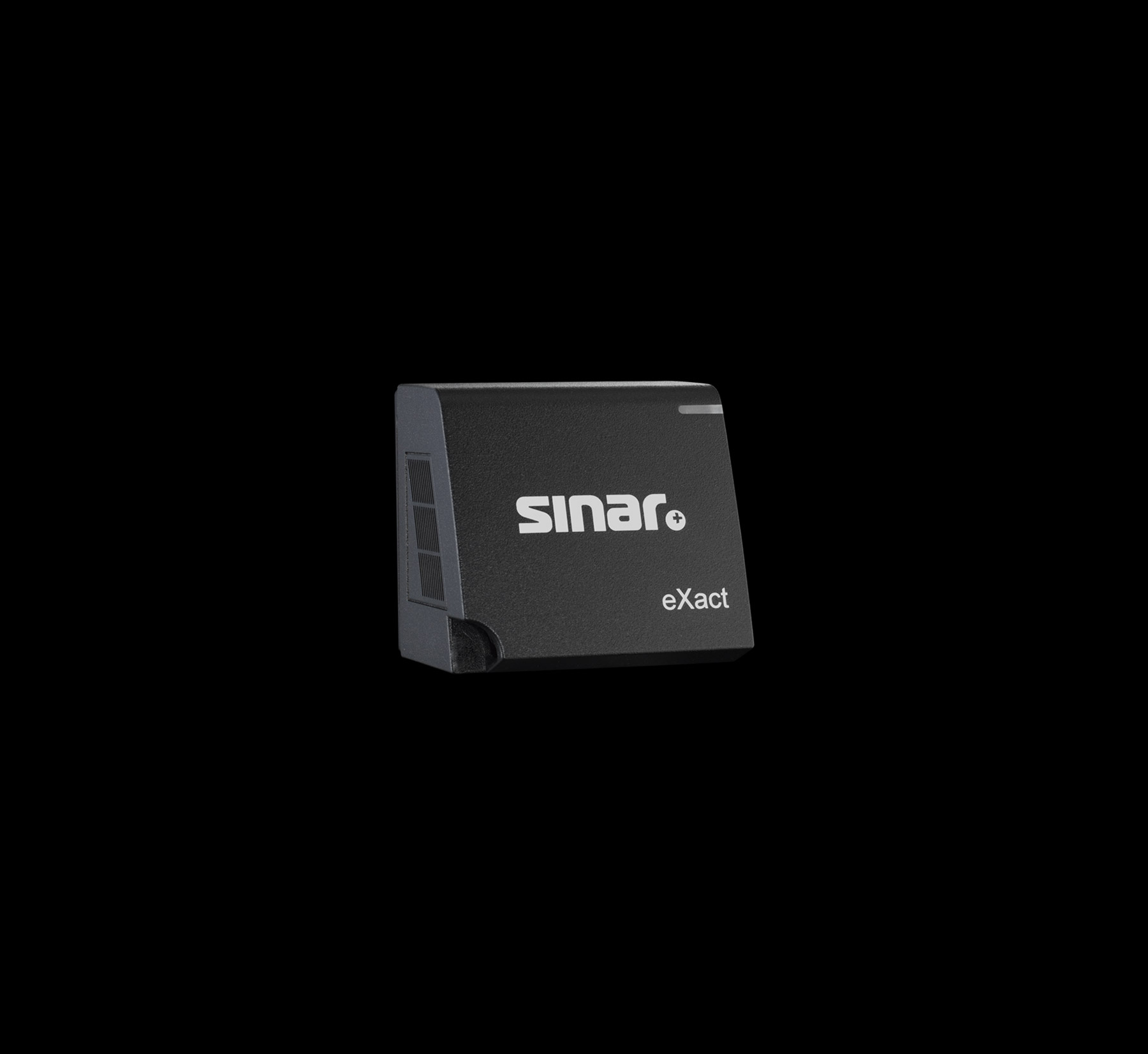 Dalsa FTF 6080C - RGB Mosaic Filter, Full Frame Technology
8000 x 6000 pixels, 48.0 million pixels, 48 x 36 mm
up to 576 MB (8 bit), 1.14 GB (16 bit)
1-, 4-, and 16-shot (with Downscaling)
up to 13 exposures per minute
48 bit (16 bit per channel)
Available (with fan and Peltier)
compatible with IEEE 1394a (400 Mbps)
EXPOSURE AND WORKFLOW SOFTWARE
Mac OS X 10.10 and higher
MINIMUM SYSTEM REQUIREMENTS
Apple Macintosh with Intel Core 2
Sinar p3/p2/p/x view cameras,
Sinar m, Hasselblad V/H, Mamiya
645 AFD, AFD II, 645 Super Pro TL,
any 4x5 view camera via Graflock adapter
For other articles on this blog scroll down in the column to the right to
BLOG ARCHIVE



To comment or to read comments please scroll past the ads below.




All ads present items of interest to Leica owners.







___________________________________________________________________________



Buy vintage Leica cameras from

America's premier Leica specialist









Click on image to enlarge










Please make payment via PayPal to GMP Photography

Click on image to enlarge

Please make payment via PayPal to GMP Photography

Click on image to enlarge

Please make payment via PayPal to GMP Photography