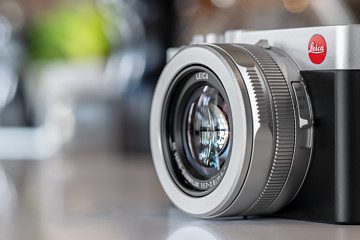 Today, Leica has released the D-Lux 7, their next generation compact digital camera. Featuring the same solid, ergonomic body and fast 24-75mm (equiv) f/1.7-2.8 lens as the popular D-Lux (Typ 109), the D-Lux 7 ups the image quality with a brand new 17 megapixel Micro Four Thirds MOS variable aspect ratio sensor. The new sensor offers improved low light capability, around 50% more resolution and, with no optical low pass (AA) filter, sharper, more detailed images. An improved 1.24 million dot 3-inch touchscreen allows for easy, intuitive camera control.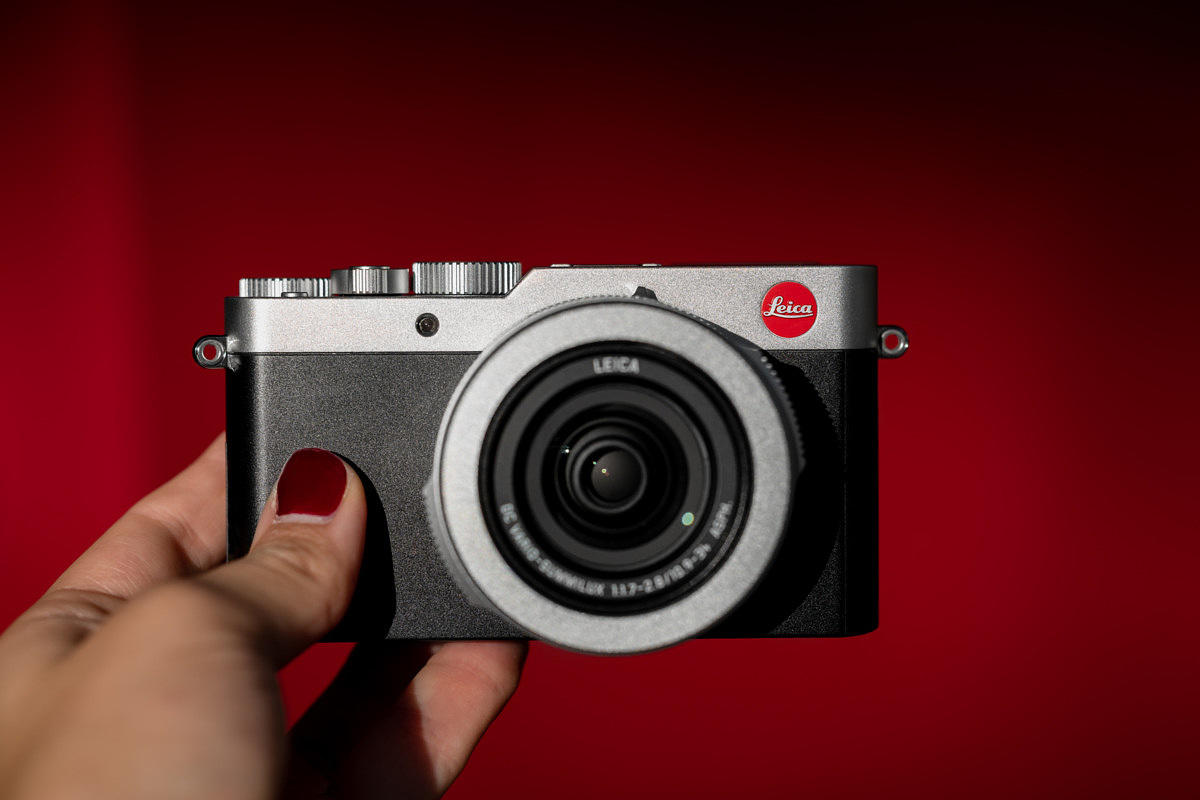 Unlike its predecessor, the D-Lux 7 no longer comes solely in black. Instead, the D-Lux goes more for a classic Leica iconic silver on black aesthetic. While some might lament the lack of a stealthy all-black model, the camera in silver looks sharp and crisp, and feels very premium in the hand. It really is one of the nicest compacts I've seen in quite a while.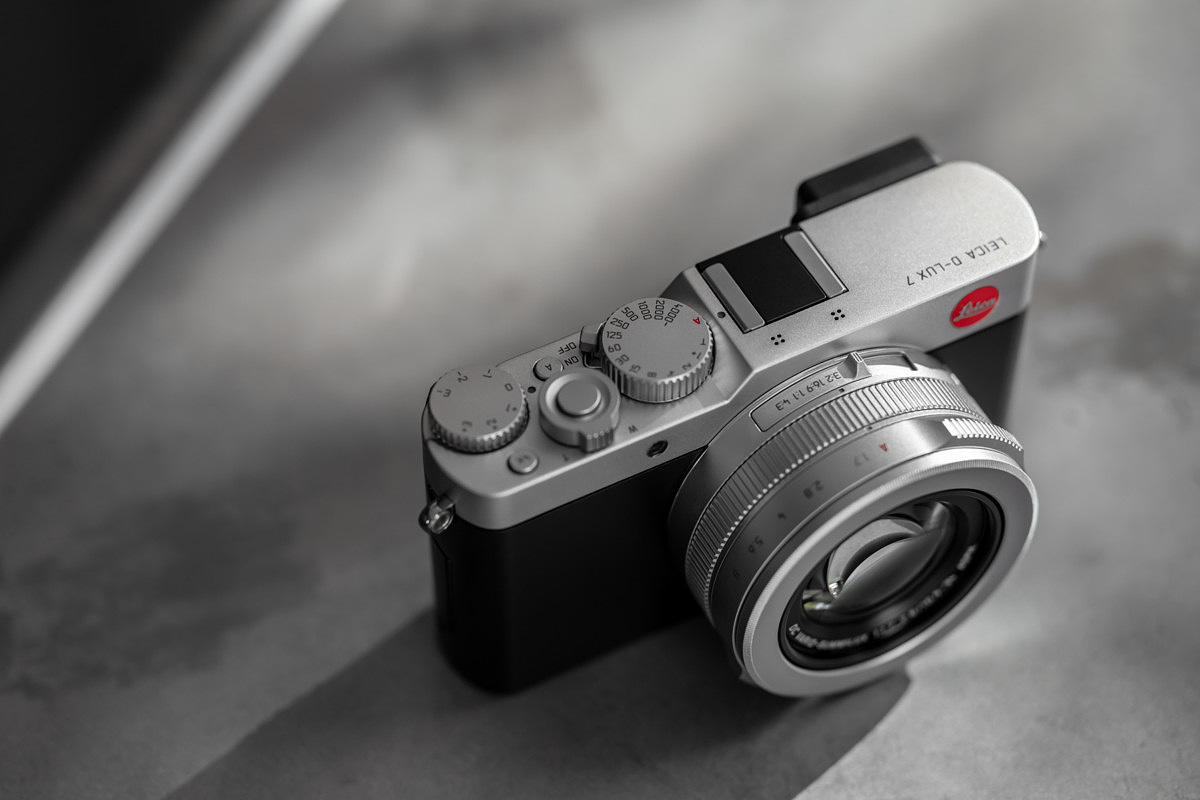 The D-Lux 7 follows suit with the D-Lux 109 before it, offering up a full range of manual controls without having to dig through menus. On the lens is an aperture ring, a multi-use ring which can be set to focus or zoom, and an aspect ratio switch. On top, a shutter speed dial, exposure compensation dial, and shutter release complete the tactile interface. Here, Leica has kept the best parts of the 109.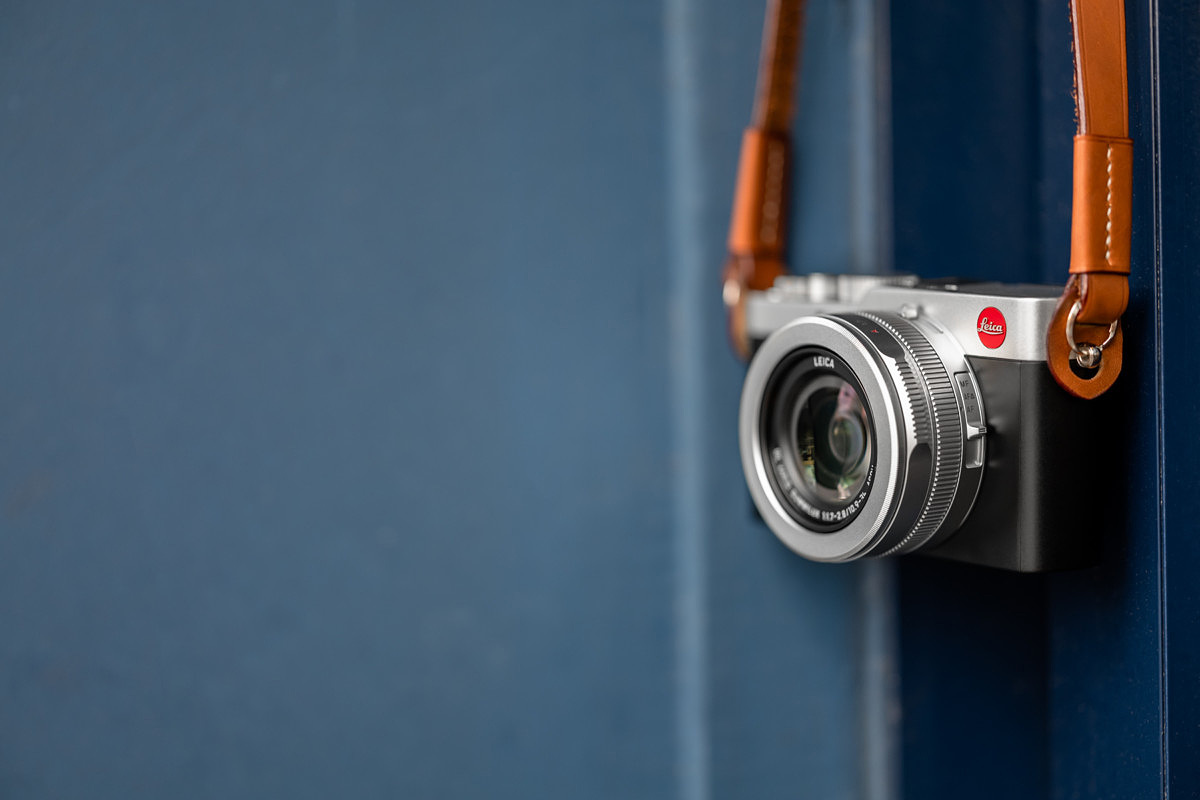 Likewise, the stellar 24-75mm (equivalent) f/1.7-2.8 from the previous generation finds its way to the D-Lux 7. And you won't get any complaints from me. Close focusing, fast aperture, great everyday zoom range, optical image stabilization and quick AF add up to a very usable optic. Paired with the higher resolving sensor, the lens is really able to shine detail-wise. An electronic shutter up to 1/16,000 lets you shoot that DC-Vario-Summilux wide open even in the brightest of sunny days so you never have to give up that Leica bokeh.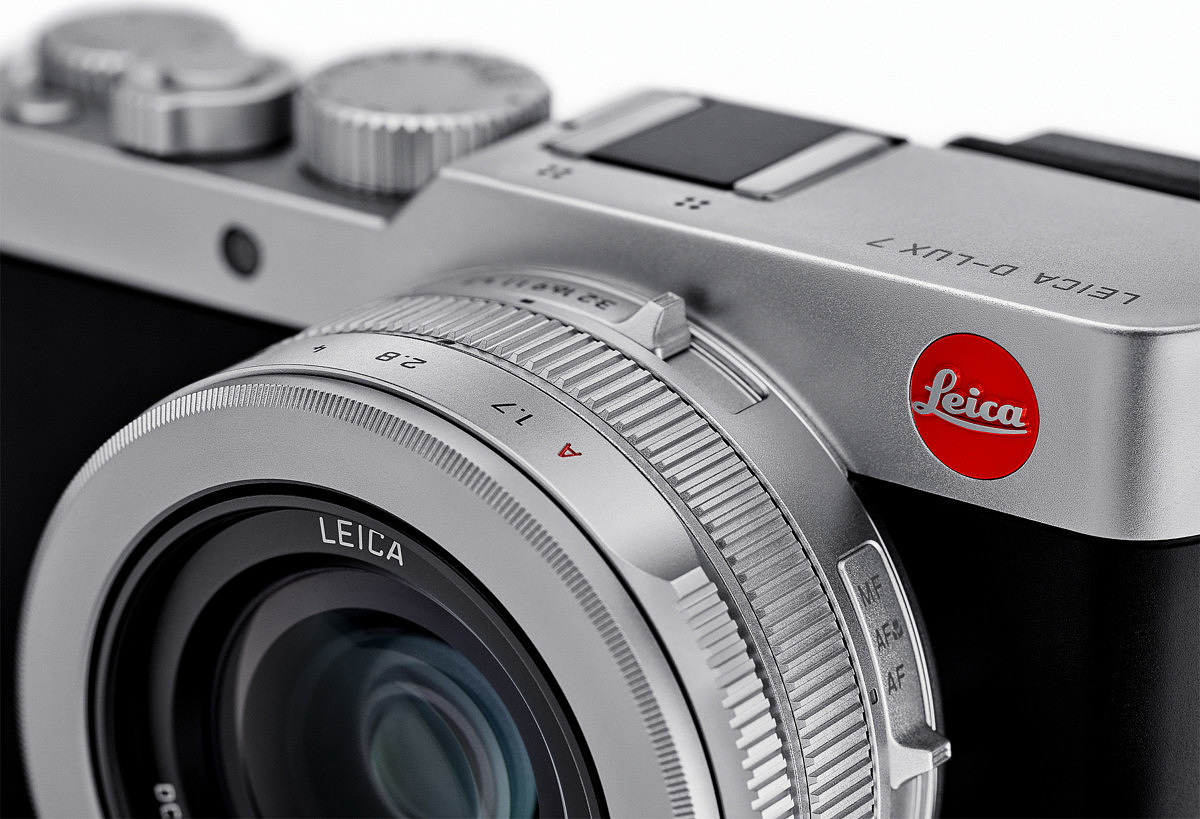 Taking a look at the back of the camera, the rear LCD is much sharper than the 109, now sporting 1.25 million pixels, as well as featuring touch functionality. The controls are mostly the same as the D-Lux 109, with an almost identical interface. The rear thumb rest has been extended for a much more stable grip. The built-in EVF sports 2.76 million dot resolution in a wide aspect ratio display. Viewing on the screen and in the finder are clear, detailed and responsive. A -4 to +3 diopter wheel adjustment is located just to the right of the eyecup and the camera uses an eye sensor to switch automatically between LCD and EVF. To manually control, you can simply press the EVF button to toggle between settings.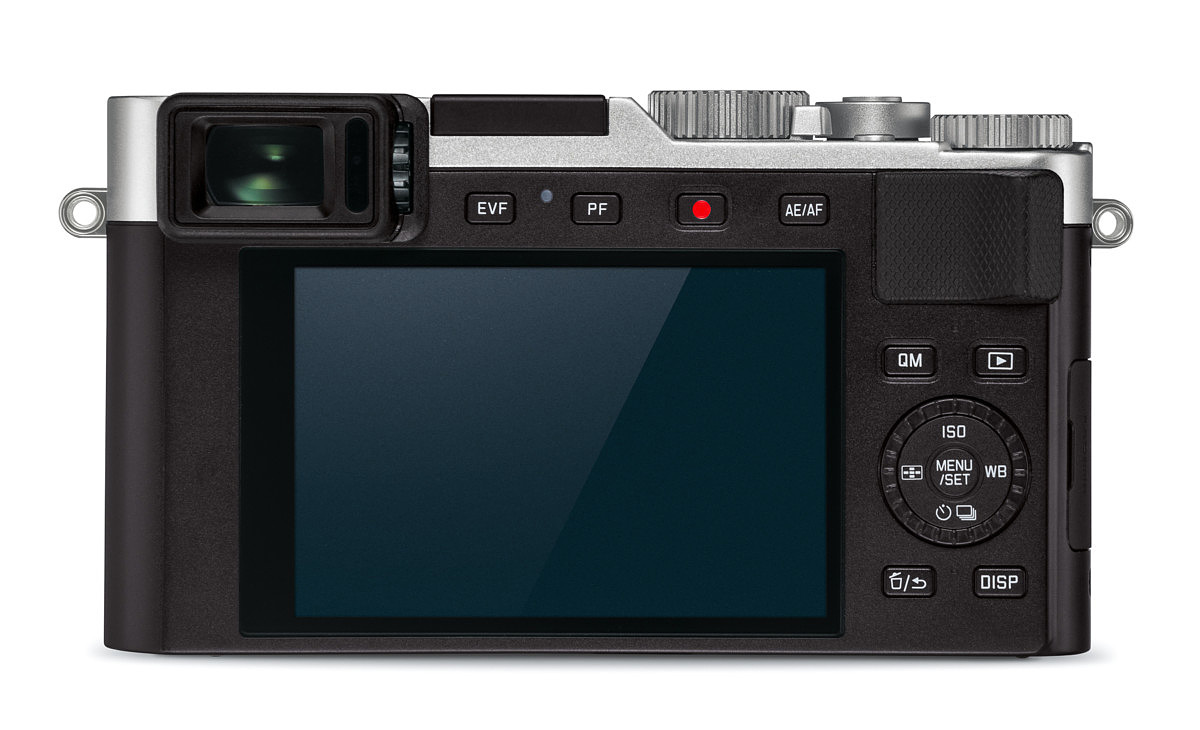 On top of the camera, we see some subtle changes. The shutter release button is now in line with the rest of the Leica lineup, with a more raised and tactile experience. The F button from the D-Lux 109 has been replaced with a 4K one. Many of the D-Lux 7's features come with its exceptional video performance. Capable of high quality 4K video recording at 24 or 30 fps, the camera also has some unique hybrid capture settings.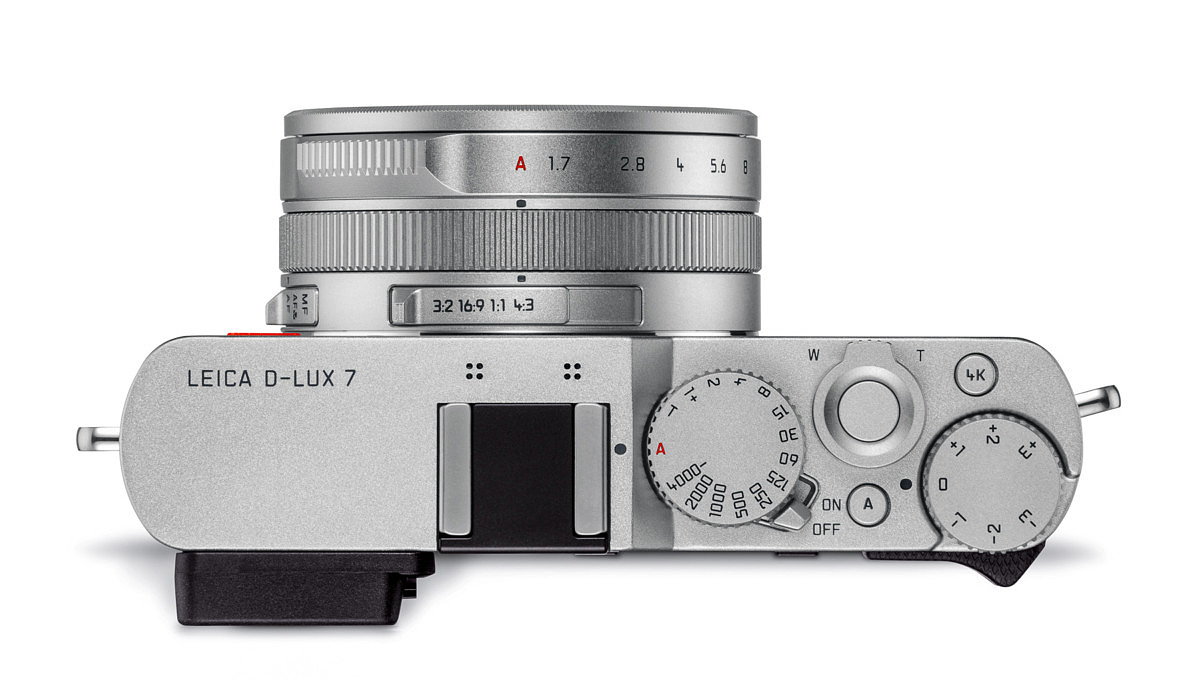 By pressing this button, you can take a 30 frame burst and select your favorite moment in 4K Photo Mode. Similarly, pressing the PF button on the rear of the camera activates Post Focus mode, where the camera will take a burst as it racks focus through your image. This allows you to select a focus point after you take the picture. Another innovative feature is Focus Stacking, which assembles all the captures into one image for improved depth of focus.

And while these modes are certainly great ways to guarantee you get the right moment or right focus for can't-miss situations, you will sacrifice a bit on the pixels. Because these modes take advantage of 4K video, you'll be getting a still image from this sequence, which comes in at 8 megapixels.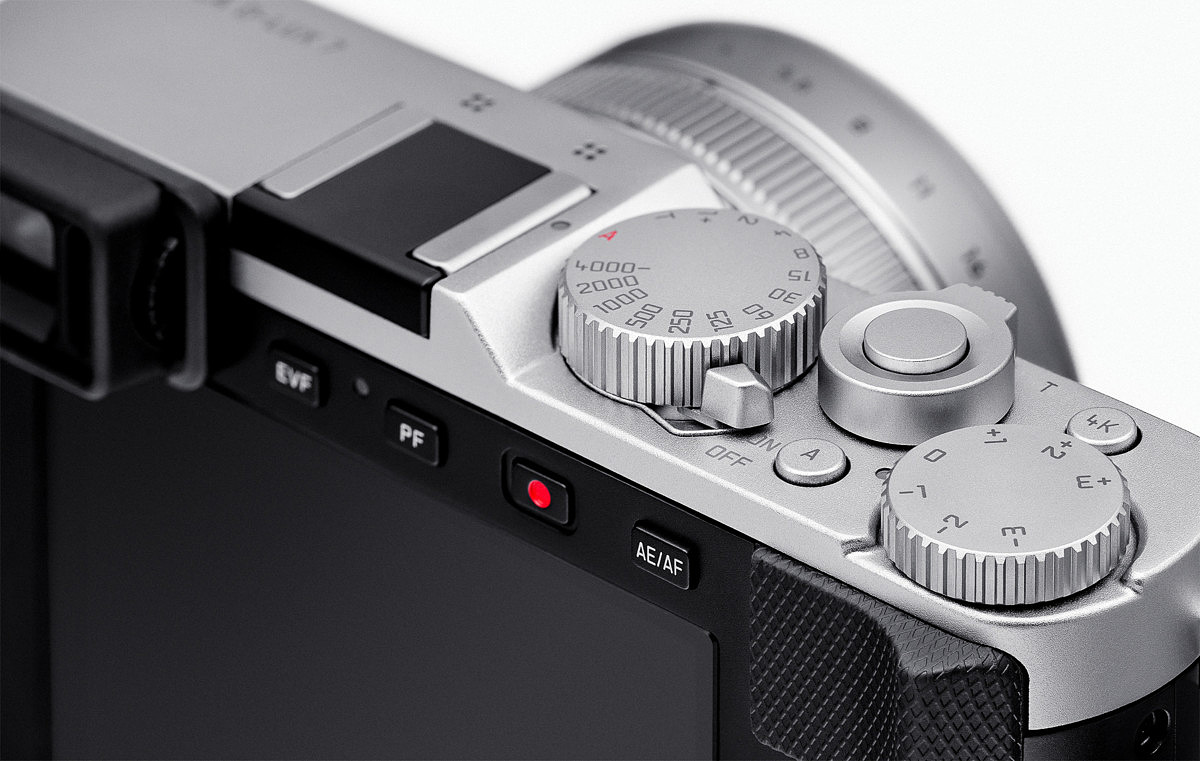 Like all current generation Leica cameras, the D-Lux 7 is completely compatible with the new Leica FOTOS mobile app. Just scan the QR code displayed on the rear LCD with your phone and you're good to go.
Just like its predecessor, the D-Lux has no built-in flash unit. So, a small hotshoe-mount flash is included with the camera. This flash is powered by the camera's battery.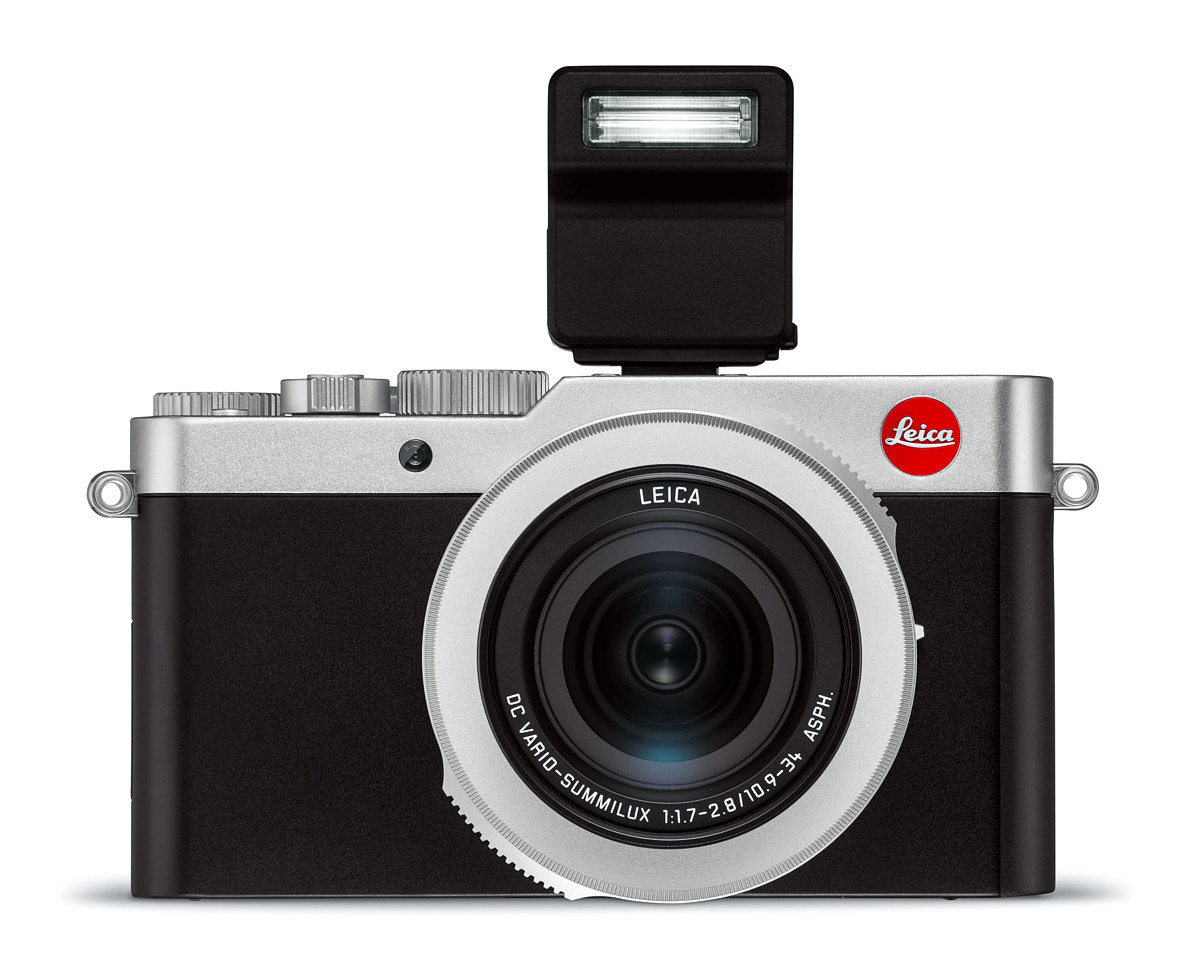 To add a personal touch to the camera, the D-Lux 7 is launching with a nice assortment of full cases, half cases, wrist straps and neck straps. All will be available in brown, red or black leather. You can find all the choices here: D-Lux 7 Cases and Straps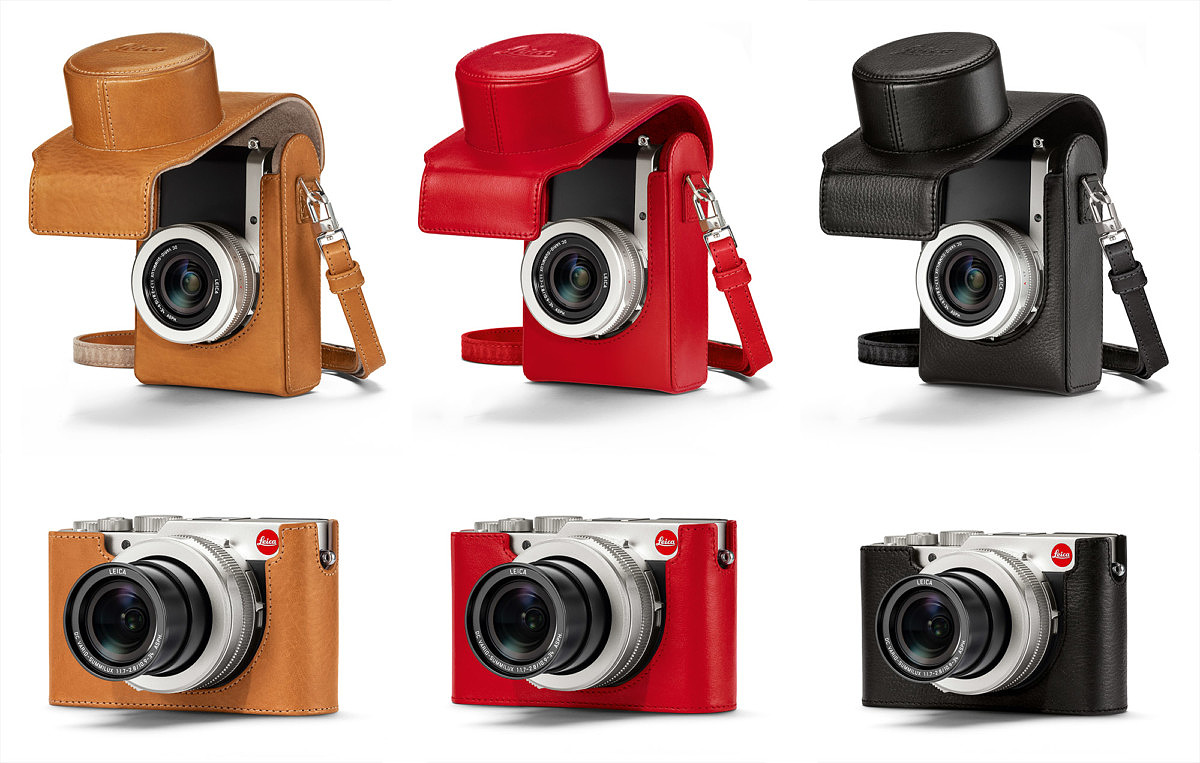 Full cases (top row) and half cases (bottom row)

Wrist straps (top row) and neck straps (bottom row)
Because it shares so much in common with the D-Lux 109, most of the accessories for the previous camera will work perfectly with the new D-Lux 7. Specifically, the camera uses the same BP-DC15-U rechargeable Li-Ion battery and same BC-DC15 charger. The D-Lux 7 can also charge directly via micro USB.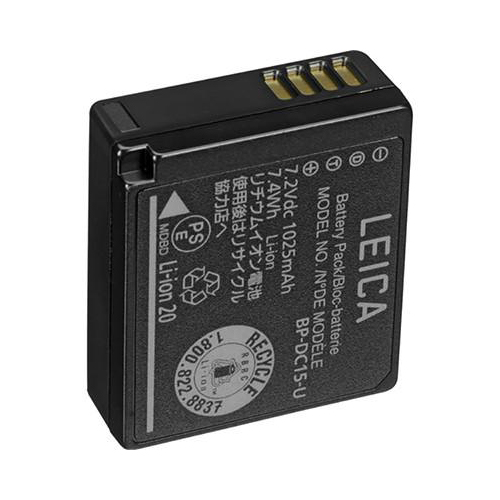 One of our favorite accessories for the D-Lux is the Nitecore dual battery USB charger. While the D-Lux 7 now includes built-in USB charging, you won't be able to use the camera while charging up a dead battery. The Nitecore charger, on the other hand, allows you to charge up two extra batteries, one on each side of the charger, at the same time. It plugs in using a standard USB Type A port, and can charge off a wall adapter like you use for your phone, from your computer, in the car, or from a mobile juice pack. Additionally, the Nitecore chargers feature a handy display to show exact battery level, health status and input amperage. We love these!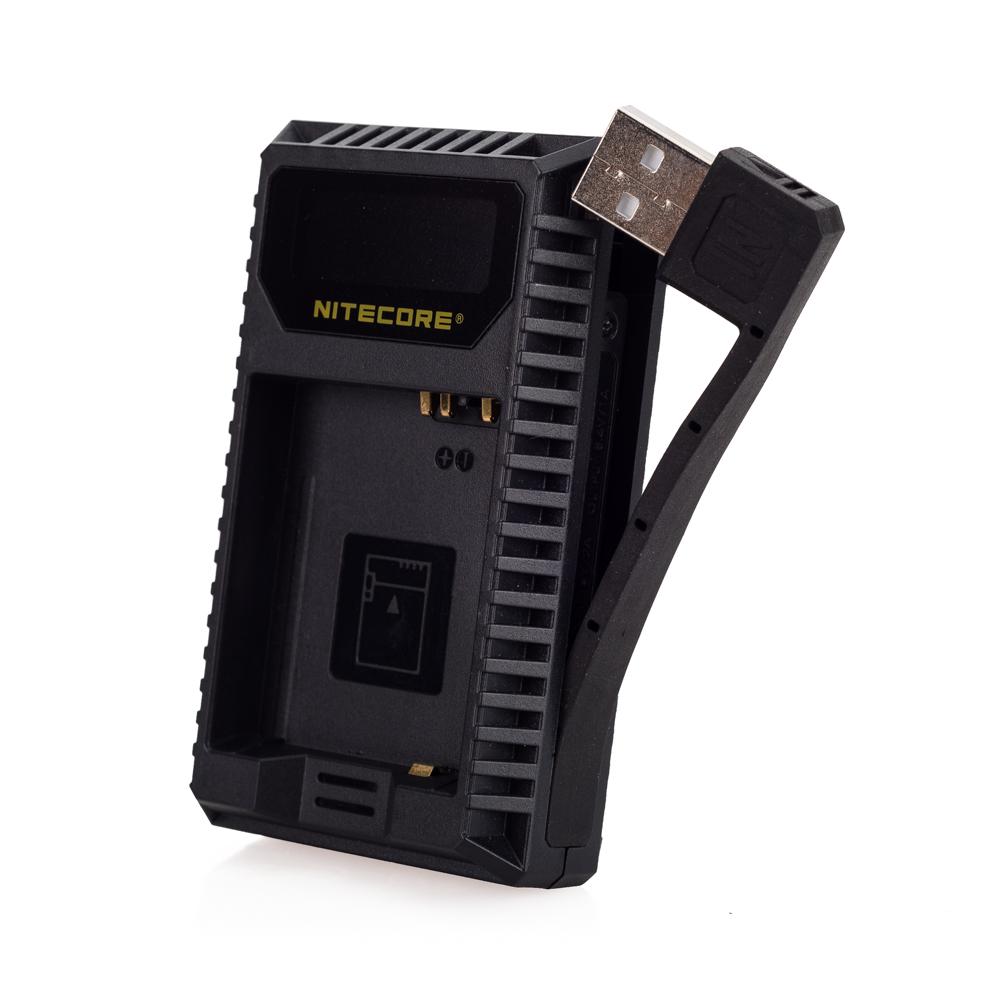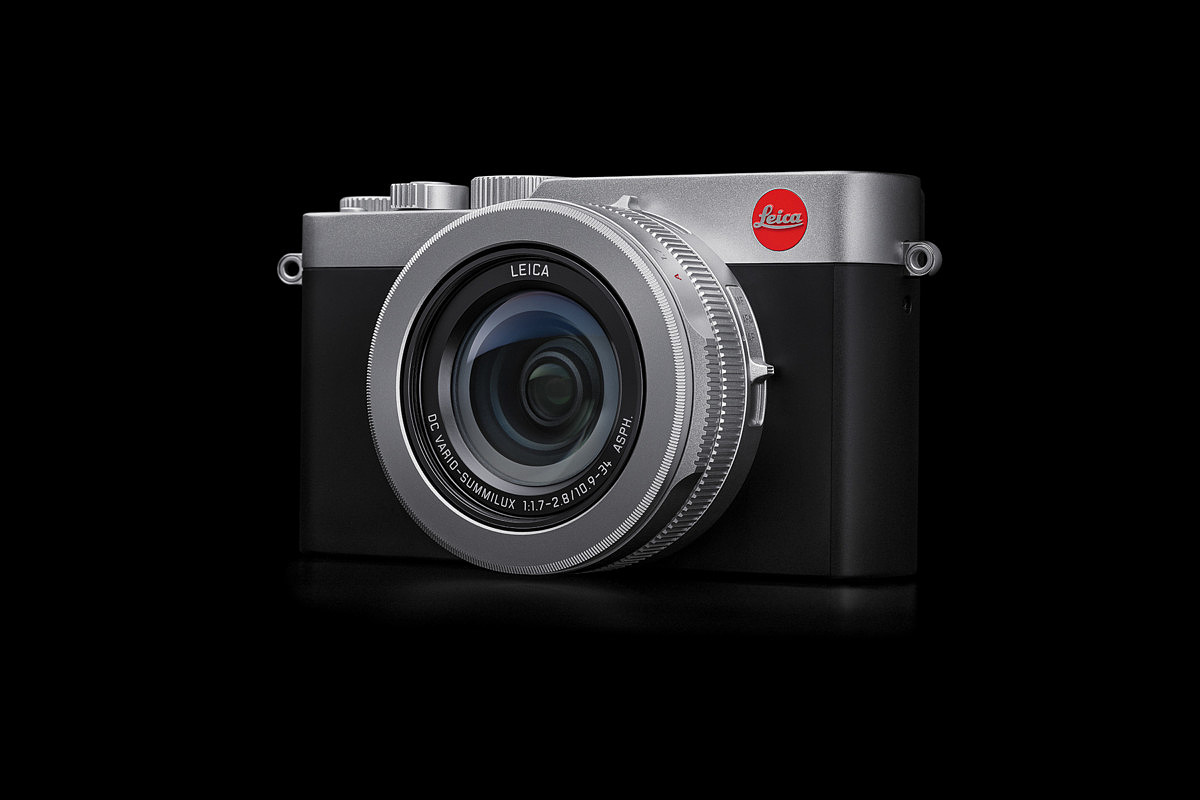 LEICA D-LUX 7: COMPACT SIZE MEETS HIGH PERFORMANCE
Leica Camera AG presents a new model in the Leica D-Lux line. The high-performance compact camera features a fast Leica DC Vario-Summilux 10.9–34 mm f/1.7–2.8 ASPH. zoom lens (equivalent to 24–75 mm in 35 mm format) that, in combination with the camera's new, higher-resolution four-thirds sensor, delivers outstanding picture quality in all shooting situations. A performance profile extended by numerous new functions and features such as a touchscreen display, Bluetooth connectivity and USB-C charging capability makes the new Leica D-Lux 7 an ideal everyday companion and an extremely versatile camera that offers a maximum of photographic freedom for capturing unique moments in impressive picture quality.
The familiar comprehensive features package of the Leica D-Lux line, with automatic exposure mode, manual setting options and a range of video functions, is ideally complemented by an integrated, 2.8-megapixel high-resolution electronic viewfinder, a WiFi module and Bluetooth connectivity. On the back of the Leica D-Lux 7, a 1.24-megapixel 3" LCD touchscreen display not only makes the assessment of pictures much easier, but also allows fingertip control of the camera. For example, in addition to menu control, the focusing point can be set with a simple tap on the screen and pictures can be taken without having to touch any of its other controls.
The Leica DC Vario-Summilux 10.9–34 mm f/1.7–2.8 ASPH. zoom lens of the Leica D-Lux 7 (equivalent to 24–75 mm in 35 mm format) is perfectly matched to the camera's new sensor. The fast initial aperture and the range of focal length make the camera particularly versatile in every situation – from portraits and landscapes to architecture, macro close-ups and street photography. With its 17-megapixel resolution and a maximum ISO sensitivity of 25600, the four-thirds sensor of the Leica D-Lux 7 is also ideal for capturing memorable moments in low ambient light in highest-quality pictures with natural colours and fine rendition of details.
Improvements to the camera's hardware also include various additions to its range of functions. For example, the focus point of an exposures can be changed after shooting, or several exposures with different focus points can be superimposed on each other and merged with the aid of Focus Stacking, for instance to create a greater depth of focus in macro exposures. The camera's capabilities have also been expanded to include video recording in 4K resolution – at a frame rate of up to 30 frames per second and 100 Mbit and in MP4 and AVCHD-format.
The Leica D-Lux 7 is the first camera of the D-Lux line that can be used together with the free Leica FOTOS App. This enables remote control of the camera from a smartphone and fast and easy wireless transfer of pictures from the Leica D-Lux 7 to iOS or Android devices for assessment. Photographers can then make use of numerous options for sharing their pictures directly in social media or after processing them with an image editing or postprocessing app.
As perfect complements to the classic looks of the Leica D-Lux 7, its users can choose from a collection of equally stylish and practical accessories such as exquisite cases, high-quality carrying straps and a practical handgrip.
For other articles on this blog please click on
Blog Archive
in the column to the right
To comment or to read comments please scroll past the ads below.
All ads present items of interest to Leica owners.
_________________________________________________________________________



Buy vintage Leica cameras from

America's premier Leica specialist









Click on image to enlarge




Please make payment via PayPal to GMP Photography

Click on image to enlarge

Please make payment via PayPal to GMP Photography

Click on image to enlarge

Please make payment via PayPal to GMP Photography