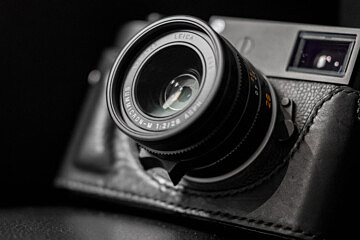 Today, Leica has announced that they will be offering a series of Made in Portugal M lenses. Nine of the most popular M lenses will be produced at Leica's factory in Portugal, in addition to the standard German-manufactured lenses. This new range will only be offered for sale in the US.
The motivation behind this move is straightforward. Last year, the US Trade Representative imposed a 25% tariff on a wide range of European goods, including German-made optics. Leica instituted a small price increase to partially cover some of this additional expense. In an effort to mitigate this financial burden for US customers, Leica created a new production line in their existing Portugal facility. Apart from the "Made in Portugal" instead of "Made in Germany" engraving, the lenses are identical in design, manufacture and warranty.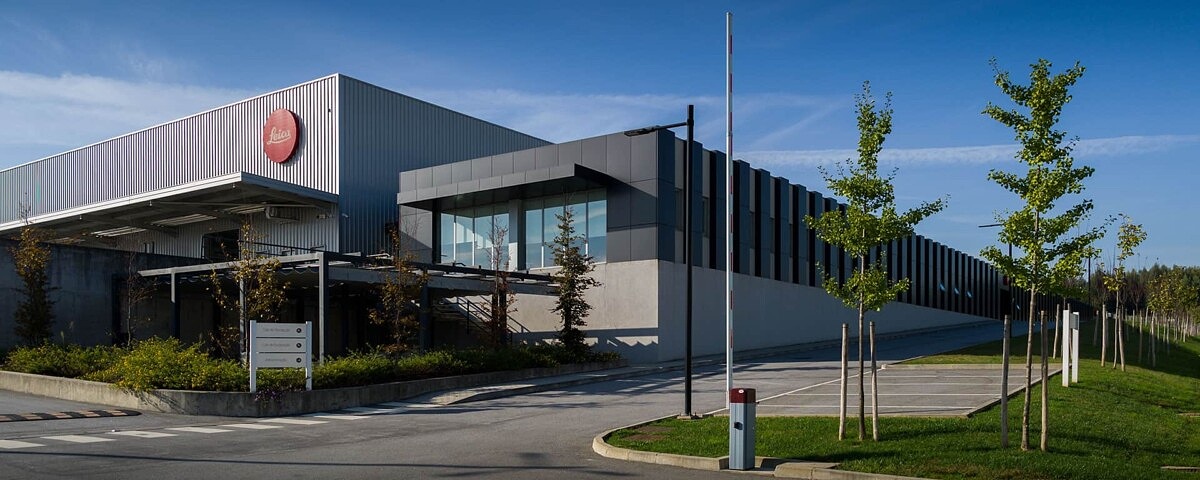 Leica Portugal Factory
What is different is the price. Not subject to the import tariff, the lenses are priced at pre-increase 2019 levels. This works out to an average of 10% less expensive across the board. See the list below of all the lenses which will be Made in Portugal for detailed pricing. Note that the lenses do have different product numbers and SKUs from the German-made lenses. Leica will be rolling out the lineup between now and December, starting with the 50mm f/1.4 Summilux-M ASPH in black, silver and black chrome finishes.
Also note that production of Made in Portugal lenses will not impact availability of the standard German-made versions. Customers will be still be able to choose either version.
Made in Portugal Lens Range
Product Number

Description

Price

Availability
In 2019, the United States of America implemented tariffs of 25% on several European products including lenses that are made in Germany. These tariffs make Leica's Made in Germany lenses significantly more expensive to USA customers. Through extensive efforts in our ongoing goals to support photographers and photo dealers, Leica Camera has made a large investment to establish a second production line in reaction to these global economic developments and market requirements.
With this new production line at Leica Camera's state-of-the-art facility in Portugal, Leica has decided to offer USA consumers a choice to buy a selection of some of the most popular and essential Leica M-Lenses, stringent to the same quality and standards expected from Leica as our German-made products, Made in Portugal, at a much lower price than their Made in Germany counterparts. The price differential is a direct result of tariffs, and in no way indicative of quality standards. Leica Camera USA will now offer both Made in Germany and Made in Portugal lenses as part of our ongoing product offerings.
"We are committed to excellence and craftsmanship. As a result of the US Tariffs on Made in Germany products, we are offering select lenses made in our Portugal facility, delivering the pristine quality and service our customers expect from Leica."
This selection of Made in Portugal lenses will only be available in the USA at prices that are not impacted by tariffs, with a scheduled release in stages as follows:
August 2020:
Leica Summilux-M 50 mm f/1.4 ASPH., black – #11716
Leica Summilux-M 50 mm f/1.4 ASPH., silver – #11717
Leica Summilux-M 50 mm f/1.4 ASPH., black chrome – #11715
September 2020:
Leica Summicron-M 35 mm f/2 ASPH., black – #11708
Leica Summicron-M 35 mm f/2 ASPH., silver – #11709
Leica Summaron-M 28 mm f/5.6 silver – #11712
December 2020:
Leica Summicron-M 28 mm f/2 ASPH., black – #11707
Leica Summicron-M 50 mm f/2 black – #11719
Leica Elmarit-M 28 mm f/2.8 ASPH., black – #11711
For other articles on this blog please click on

Blog Archive

in the column to the right




To comment or to read comments please scroll past the ads below.




All ads present items of interest to Leica owners.




_______________________________________________________________________
Buy vintage Leica cameras from

America's premier Leica specialist









Click on image to enlarge




Please make payment via PayPal to GMP Photography

Click on image to enlarge

Please make payment via PayPal to GMP Photography

Click on image to enlarge

Please make payment via PayPal to GMP Photography