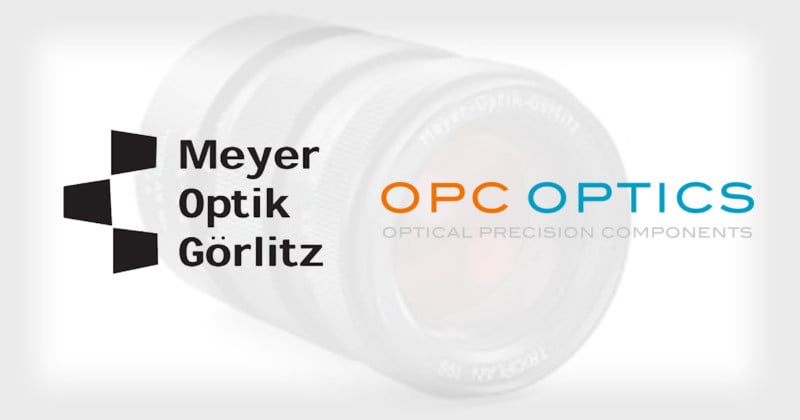 By Heinz Richter
Meyer Optic Görlitz started out as a promising source of alternative lenses for Leica cameras. Unfortunately the company has a very bad reputation because of its previous owners.

Through a Kickstarter campaign they collected a lot of money which, in most cases, did not result in the delivery of any products.

The company eventually went bankrupt.
Fortunately, the company was bought during the bankruptcy proceedings

by OPC Optics and they have been working hard to earn back the public trust.

They promise that crowdfunding will play no role in the company's future. OPC Optics will be reintroducing Meyer Optik Görlitz to the world at Photokina 2020.
OPC Optics Managing director Timo Heinze announced that the company will show six lenses at Photokina, the Trioplan 100, Trioplan 50, Trioplan 35, Primoplan 75, Primoplan 58, and the Lydith 30.

All lenses are currently in production and should be available at the time of Photokina.
Heinze stated that "All lenses are completely developed and manufactured in Germany with the utmost care and attention to detail. We are proud of the high-quality realization of our product developments, but even more proud of all the impressive and unique results that photographers have created so far and will create with the new versions of Meyer Optik Görlitz's lenses."
At Photokina Meyer Optik Görlitz will present an exhibition with numerous large format photographs, which were created in cooperation with well-known photographers, on more than 200 square meters. The individual styles of the photographers will provide a versatile overall picture and highlight the unique imaging characteristics of Meyer Optik Görlitz lenses. Each lens will be presented in a separate area with 10 large format prints. Thus, visitors to the booth will be able to get an impression of the many creative possibilities and the amazing picture characters.
To learn more about the new Meyer Optic Görlitz got to their
website
.
For other articles on this blog please click on

Blog Archive

in the column to the right




To comment or to read comments please scroll past the ads below.




All ads present items of interest to Leica owners.




_______________________________________________________________________



Buy vintage Leica cameras from

America's premier Leica specialist






Click on image to enlarge




Please make payment via PayPal to GMP Photography

Click on image to enlarge

Please make payment via PayPal to GMP Photography

Click on image to enlarge

Please make payment via PayPal to GMP Photography