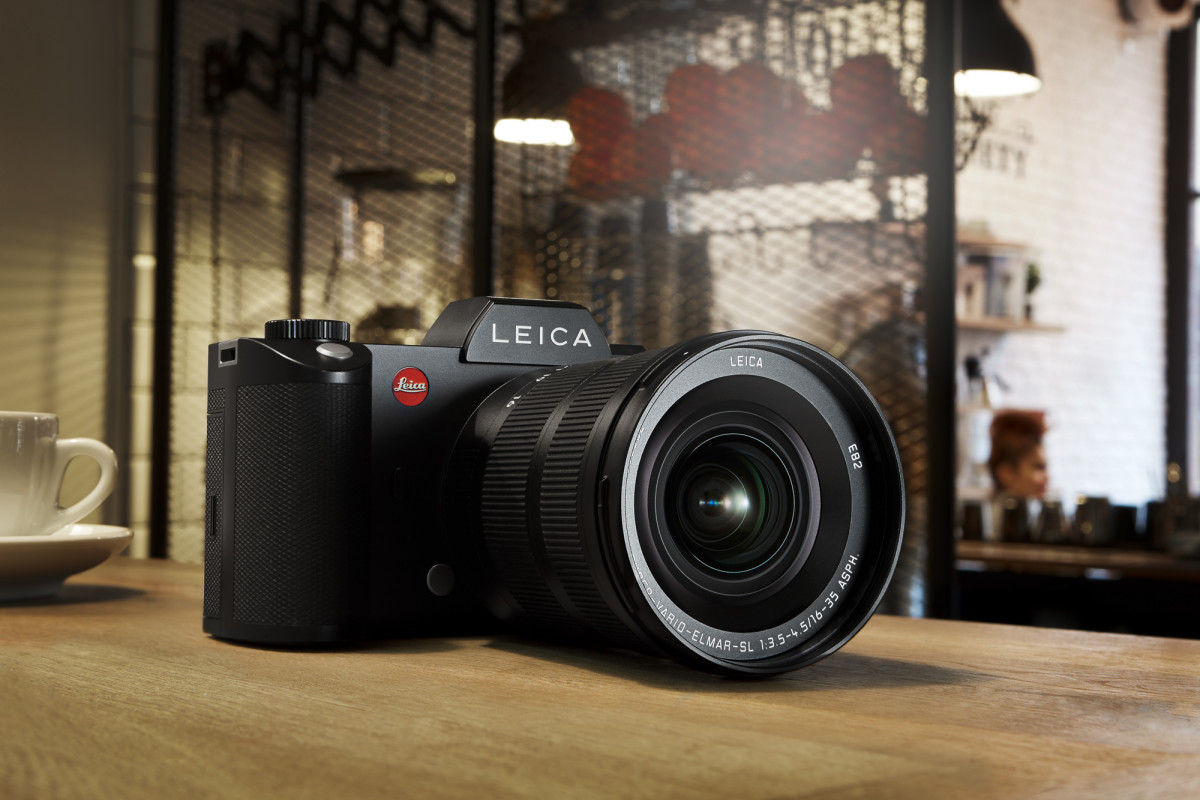 The 16-35mm, like the 24-90mm and 90-280mm zooms, offers prime lens performance at every focal length – no small feat for such a wide lens. This is made possible by a new optical design featuring 18 elements in 12 groups, with two ashperical elements for the correction of monochromatic aberrations and three elements with anomalous partial dispersion to correct chromatic aberrations. If you take a look at the MTF chart further down, you can see how this translates to incredible resolving power and uniform contrast across the entire frame at all settings.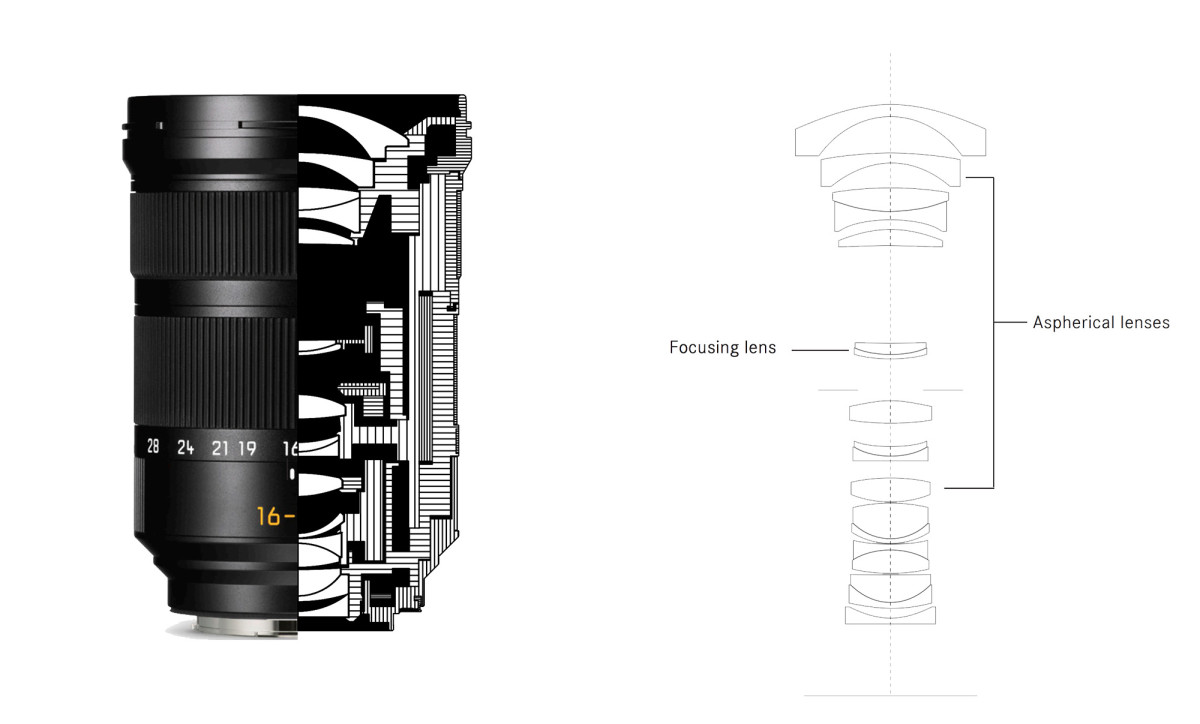 The mechanical design is clean, with substantial rubberized zoom and focus rings. A simple 16-35 is engraved on the top in yellow, with white focal length markings of 16, 19, 21, 24, 28 and 35 on the zoom ring. The front filter ring measures 82mm, like the other two SL zooms. And, like its siblings, the lens features all-metal construction with full weather sealing.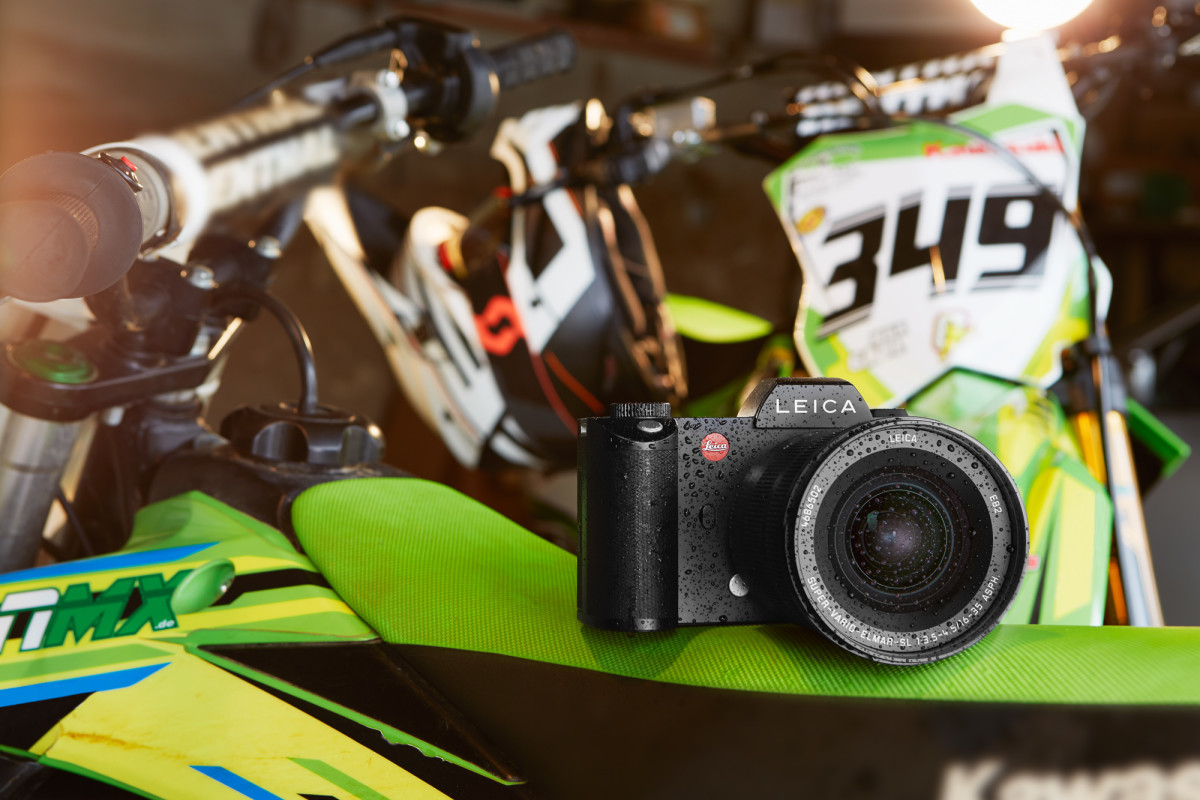 Similar to the 90-280, the 16-35 features internal zoom and focus. Autofocus is quick and silent with just one extremely lightweight focus element driven by a high-precision linear stepper motor. Also, take note that the minimum focus distance is a mere 0.25m, which will allow for some really cool creative possibilities with such a wide lens.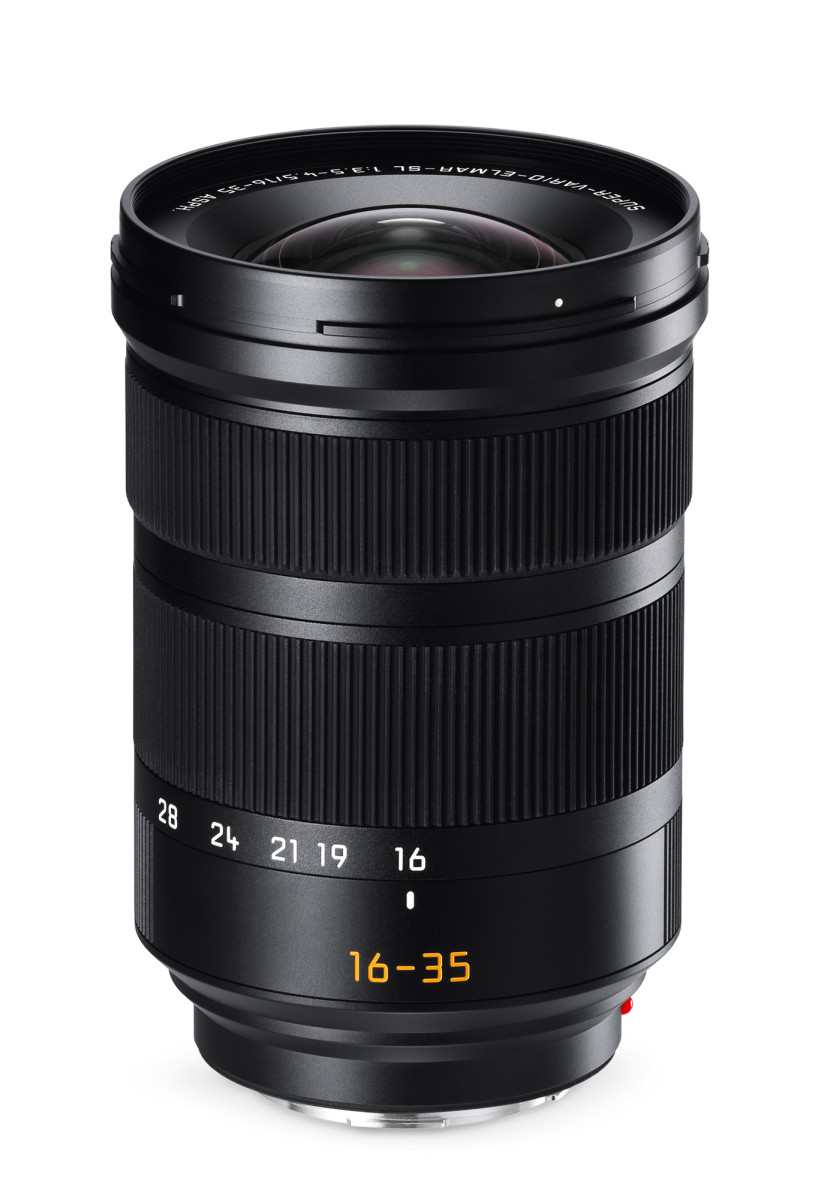 With the addition of this lens, SL shooters now have an expanded native focal length range of 16-280mm across three incredible zooms, along with a continually growing range of primes. The 35 and 50mm Summicrons will be the next lenses to be introduced, and are expected later this year.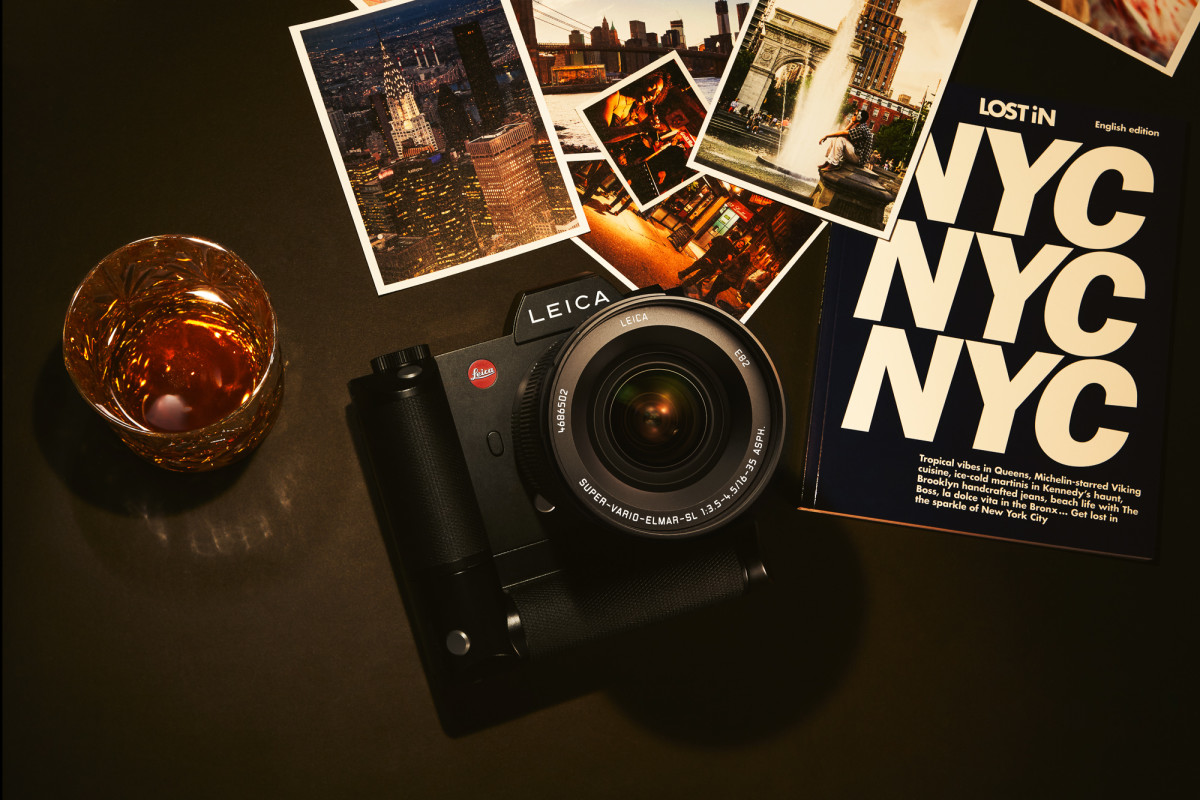 Availability and Pre-Ordering
For more
pictures of the lens, as well as sample images produced by two different photographers and tech specs go here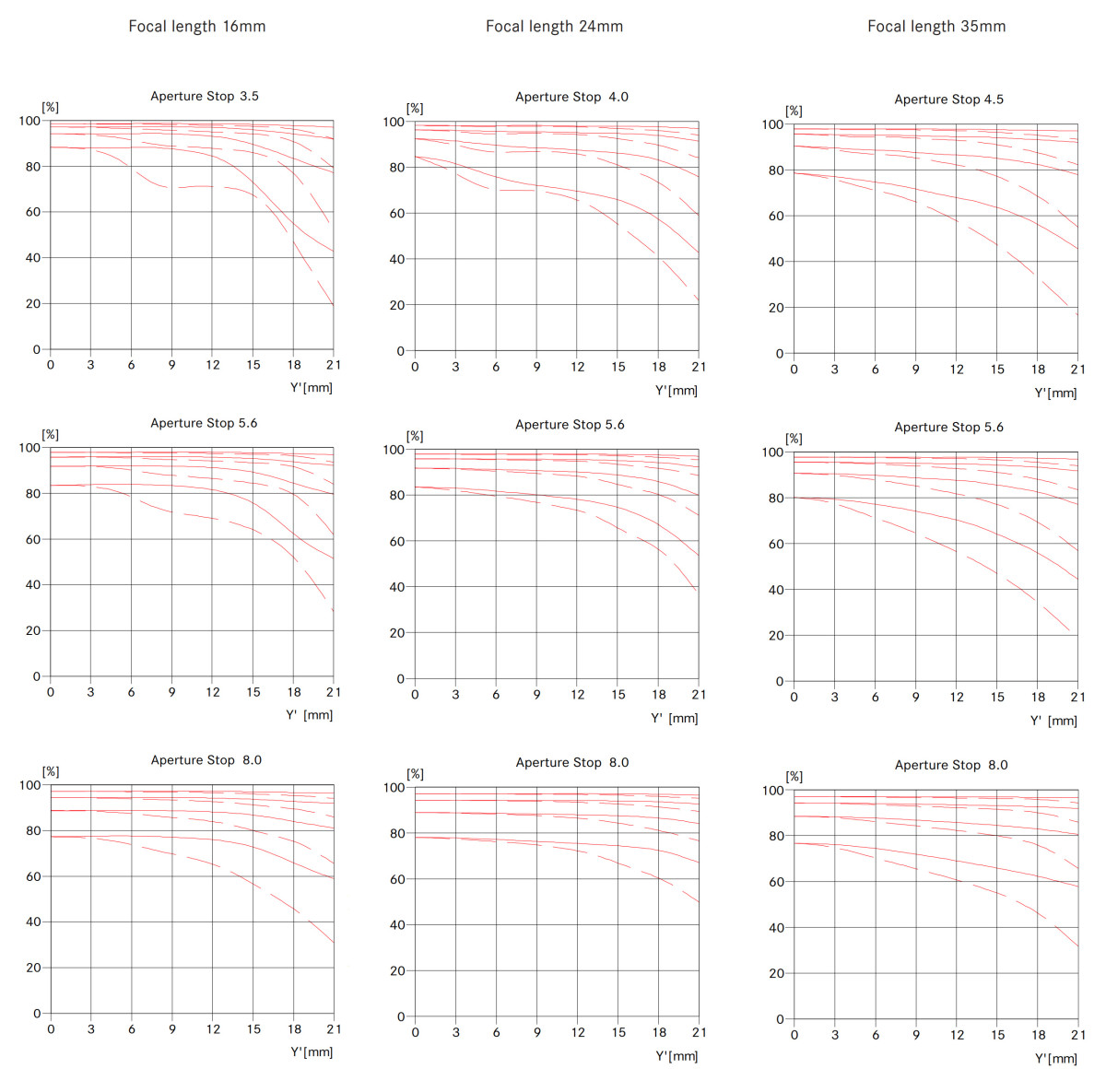 VERSATILE WIDE-ANGLE LENS: SUPER-VARIO-ELMAR-SL 16–35/3.5–4.5 ASPH. EXPANDS THE SL-SYSTEM
The Super-Vario-Elmar-SL 16–35/3.5–4.5 ASPH. wide-angle zoom lens complements the previously available portfolio of two zoom lenses for the Leica SL. Its range of focal lengths is ideal for a diversity of uses, ranging from landscape and architectural photography, wedding, event, and concert photography to reportage and documentary photography. In combination with the familiarly high product quality and imaging performance, its protected construction and special AquaDura® lens coating make this lens an ideal companion for professional photographers at all times, even in adverse weather conditions.
In addition to excellent imaging quality throughout the entire range of focal lengths and at all apertures, the high-performance lens also offers simultaneously fast and quiet autofocus. This is driven by a specially developed focusing drive comprising a stepping motor and linear positioning and moves a single, very light focusing element that, due to its low mass, contributes to the high focusing speed.
The newly designed optical system of the Super-Vario-Elmar-SL 16–35/3.5–4.5 ASPH. contains a total of 18 elements in 12 groups. These include two asphericals for the correction of monochromatic aberrations Three elements made from glass with anomalous partial dispersion correct chromatic aberration, while an improved mount geometry and high-quality coating ensure optimum suppression of reflections and stray light within the optical system.
With the addition of the Super-Vario-Elmar-SL 16–35/3.5–4.5 ASPH., the portfolio of zoom lenses for the Leica SL now covers a range of focal lengths from 16 to 280 mm. Together with the Vario-Elmarit–SL 24–90/2.8–4 ASPH. and the APO-Vario-Elmarit-SL 90–280f/2.8–4 this covers all typical genres of photography and enables particularly those photographers who need a high degree of flexibility to draw on a trio of exceptional lenses.
The Super-Vario-Elmar-SL 16–35/3.5–4.5 ASPH. will be on sale from 23 April.
To comment or to read comments please scroll past the ads below.




All ads present items of interest to Leica owners.







___________________________________________________________________________



Buy vintage Leica cameras from

America's premier Leica specialist






Click on image to enlarge




Please make payment via PayPal to GMP Photography

Click on image to enlarge

Please make payment via PayPal to GMP Photography

Click on image to enlarge

Please make payment via PayPal to GMP Photography