By Heinz Richter
Even today, 30 years after the reunification of Germany, relatively little is known about photographers who worked in the former East Germany.
One of those photographers is Klaus Ender.
Klaus Ender was born in Berlin in 1939. In 1962 he moved to the island of Rügen in the Baltic Sea and fell in love with it. He was a passionate amateur photographer and was the only East German amateur who managed to publish in major journals such as Das Magazin (The Magazine) and Eulenspiegel and then turn his hobby into a profession. On 10 May 1966 he began his work as a freelance nude and landscape photographer. After only a few years he became one of the top East German photographers and published with more than 50 publishers. In 1972 he left Rügen, because of political pressures and moved to Potsdam.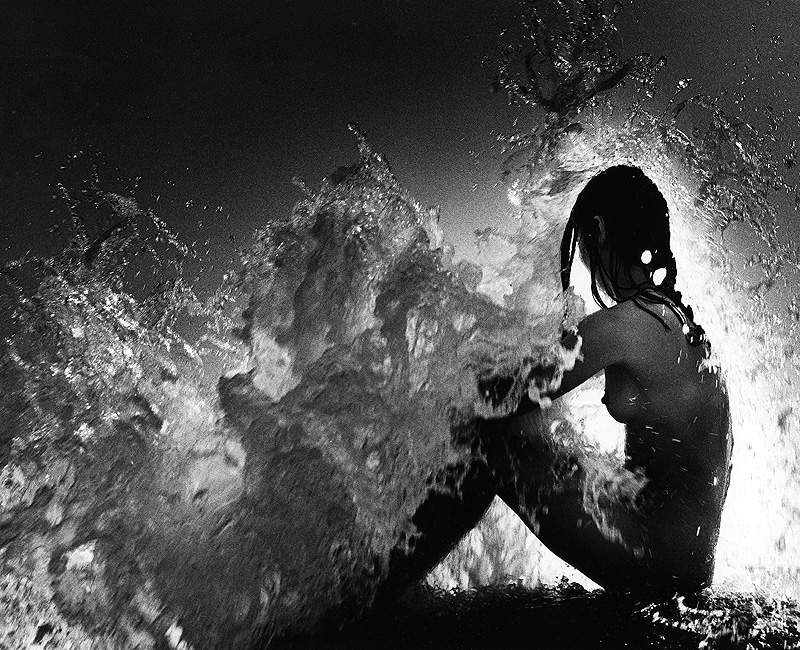 He became a commercial photographer and used his free time to pursue his artistic photography. In 1981 he left the GDR and moved to Austria, where he started over again, penniless and at ground zero. After only a few years, in 1989, he finally became known internationally.
Companies like Leica, Minox, Zeiss, Hama, B + W, Metz, among others used his photographs for their advertising.
Klaus Ender with Leica R8
It wasn't until 1996 that he was able to return to the island of Rügen where he started his career and where he celebrated his 45th anniversary as a professional photographer.
Klaus Ender is one of the few East German photographers who also had an impressive international career.
For other articles on this blog please click on
Blog Archive
in the column to the right



To comment or to read comments please scroll past the ads below.




All ads present items of interest to Leica owners.




_______________________________________________________________________



The next Tamarkin Camera auction is




Buy vintage Leica cameras from

America's premier Leica specialist




http://www.tamarkin.com/leicagallery/upcoming-show






Please make payment via PayPal to GMP Photography

Click on image to enlarge

Please make payment via PayPal to GMP Photography

Click on image to enlarge

Please make payment via PayPal to GMP Photography