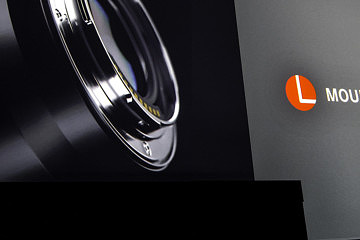 Rumors have been circulating for quite some time about what news we might expect from Leica at this year's Photokina in Cologne, the largest photography exhibition anywhere.
As of today, the rumors have been replaced by facts.

Our friends David Farkas and Josh Lehrer of Leica Store Miami report: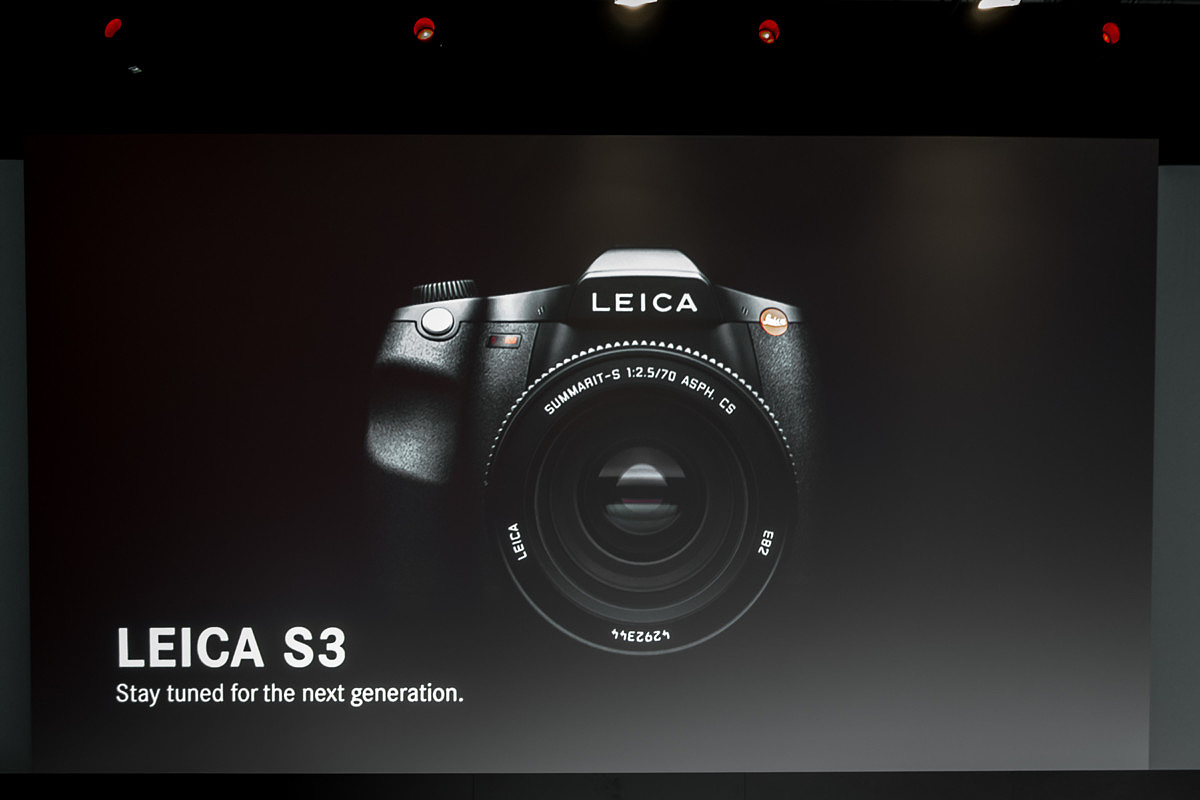 LEICA S3 MEDIUM FORMAT DSLR ANNOUNCED
Today at Photokina, Leica has announced the S3, the highly anticipated successor to the S (Typ 007) medium format digital SLR. Details are relatively light at this point as the S3 is slated for delivery in Spring of 2019. What we do know today is that the S3 will feature a brand new, Leica-specific 64 megapixel CMOS sensor, nearly double the 37.5 megapixel resolution found on previous S cameras. This new sensor has a maximum ISO of 50,000 and, significantly, can capture full-frame medium format 4K video. As with the S (Typ 007), the S3 features Wi-Fi, GPS, full weather sealing, and a durable magnesium body.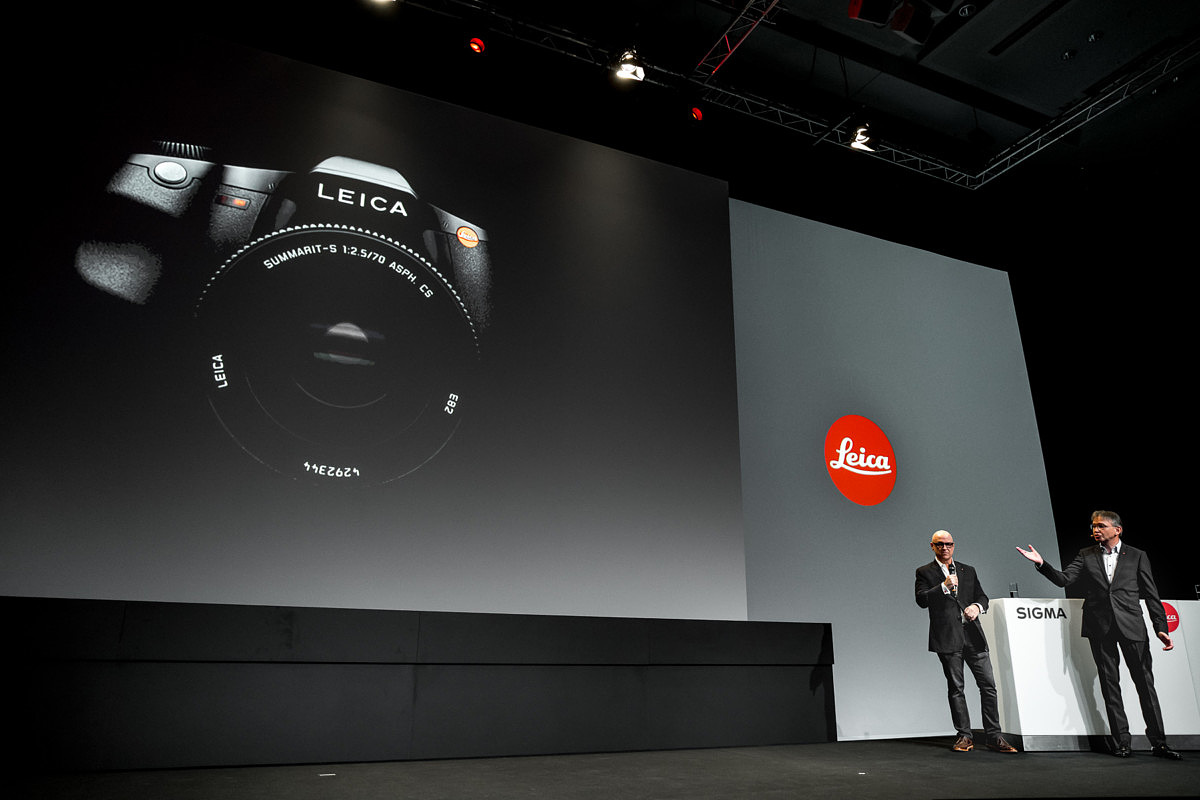 This is great news for the S-system. Near the end of last year, we conducted a survey about what S users wanted in the next model. You can check that survey out and see the results here: Thoughts on the Next Generation Leica S. When it came to resolution, the majority of users wanted 60 megapixels and the 64 megapixel sensor in the S3 fits that requirement perfectly. I've seen a number of extremely large prints from the S (Typ 007) that look incredible, so I'm quite excited to see what the S3 will produce.
Another top requested feature was an improvement in high ISO capability. The S3's maximum ISO of 50,000 is a 2-stop improvement over the 12,500 maximum ISO of the S (Typ 007). Knowing what the 007 is already capable of at higher ISO's (check out Night Shooting with the Leica S (Typ 007) for that), I can imagine that the S3 will be even more useful in hand-held, low light shooting situations.
More on the S3 still to come
David Farkas is on-site at Photokina. He was at the press event and will be heading to the Leica booth tomorrow at the show to see about getting hands-on with a prototype S3 camera. He'll also be sitting down with Stephan Schulz, head of professional products for Leica, as well as Toni Felsner, product manager for the S camera. Hopefully, we'll get some more details tomorrow. So, keep checking Red Dot Forum for updates as we learn them.
Leica Camera presented the upcoming Leica S3 at Photokina today. This announcement comes ten years after Leica Camera first introduced a new medium format camera system, the Leica S2. The S2 was followed by the Leica S (Typ 006) in 2012 and the Leica S (Typ 007) in 2015. Along the way, the S-System was further improved with changes to the handling concept, range of functions, completion of the lens system, switch from CCD to CMOS sensor technology and the launch of the Maestro II processor.
The features of the Leica S3 include a 64 MP CMOS Sensor designed exclusively for Leica, ISO up to 50,000, full frame medium format Cine 4K Video System, integrated Wi-Fi and GPS. The Leica S3 is constructed with exceptionally high quality and resilient materials including a magnesium body, a Corning® Gorilla ®Glass cover plate for the monitor screen and a lens bayonet made from durable stainless steel. The camera has numerous seals that protect it from dust and splashes. Sales for the Leica S3 will start in Spring 2019.
LEICA ANNOUNCES L-MOUNT ALLIANCE WITH PANASONIC AND SIGMA
Today at a special press conference the day before Photokina 2018, Leica announced a new strategic alliance with partners Panasonic and Sigma. The L-Mount Alliance seeks to create cameras and lenses around the L-Mount, which Leica currently uses for its APS System cameras, the TL2 and CL, as well as its full frame professional mirrorless body, the SL.
Immediately following Leica's press event, Panasonic held one of its own, where they debuted the first product of the alliance. The LUMIX S series will be a full frame mirrorless camera system based around the L Mount. And while Sigma didn't have any official announcements today, they did hint that they might be showing off some new L-Mount lenses here at the show.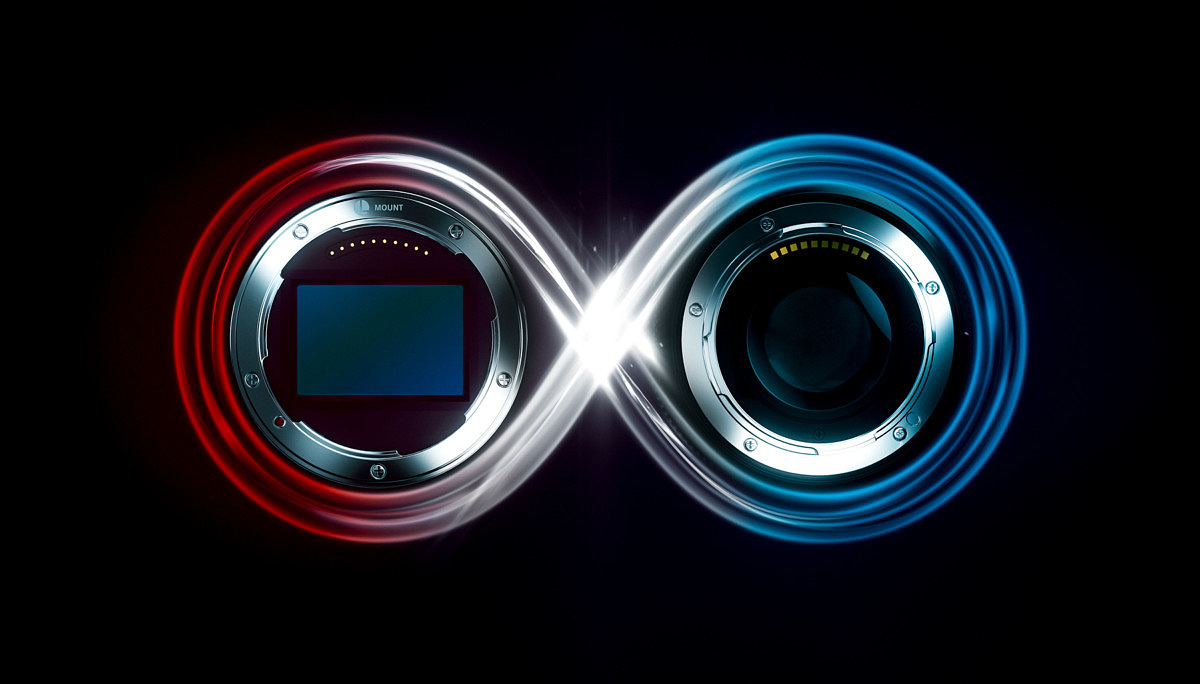 The move is an interesting one for all parties involved. Leica is obviously the optical powerhouse, Panasonic the electronics expert and Sigma bringing additional lower-priced lenses and lens adapters to the table. With an open mount standard across three companies, the speed of innovation will most certainly improve, as will the end-user options. Leica and Panasonic have already been collaborators since 2001, so they already have an established working relationship. This move just strengthens that existing partnership.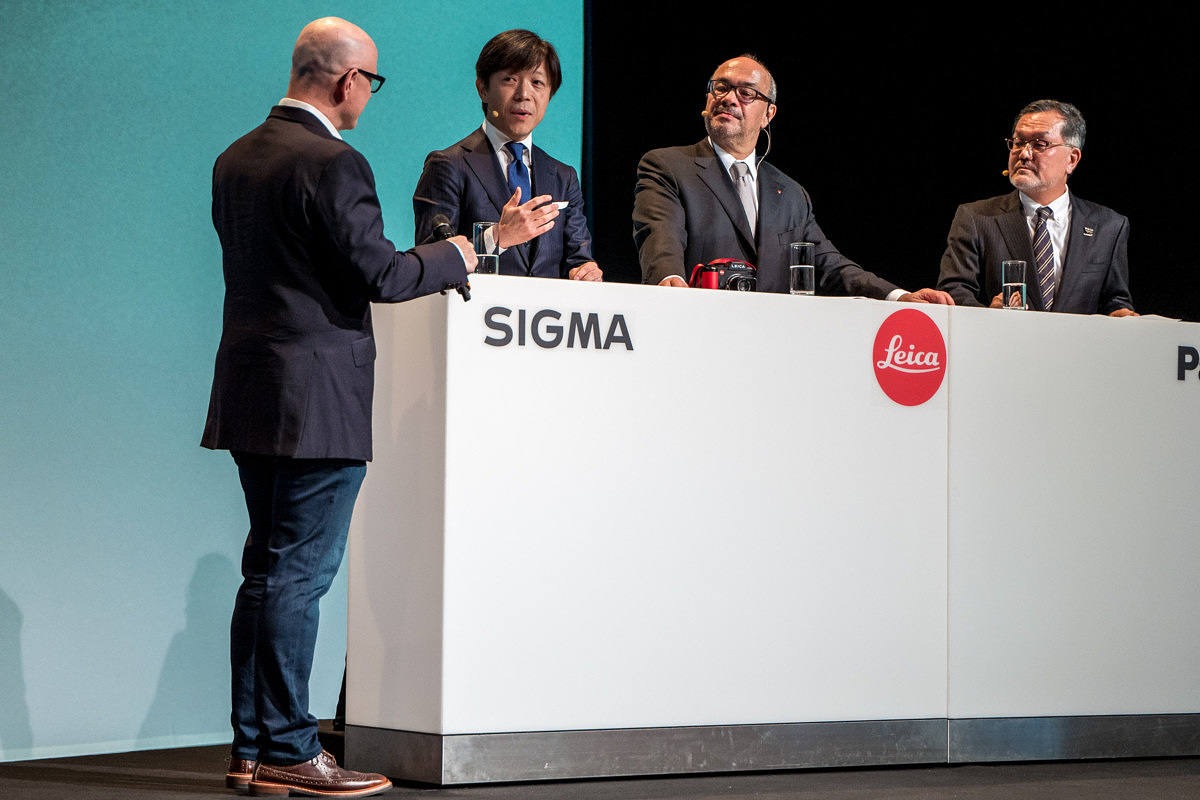 The heads of Leica, Panasonic and Sigma discussing the L-Mount Alliance
It will be interesting to see how this all plays out over the next few years, as each member pursues its own R&D and own products, while sharing technology and resources. This could be very, very good for photographers in the near future.
The L-Mount Alliance: a strategic cooperation between Leica Camera, Panasonic and Sigma
Cologne, 25 September 2018. At the company's press conference prior to the opening of photokina 2018, Leica Camera AG, Panasonic and Sigma announced a strategic partnership. The 'L-Mount Alliance' is a previously unparalleled form of collaboration that will particularly benefit the customers of all three partners. The collaboration enables Panasonic and Sigma to make use of the L-Mount standard developed by Leica for their own developments and to offer both cameras and lenses utilizing this lens mount. As a joint effort of all three partners, this alliance will increase the importance of the L -Mount technology to the world of photography even further.
Due to their numerous interchangeable components, system cameras are extremely versatile and can be individually configured for a wide range of photographic needs. Here, the bayonet is the most important interface, because the lens makes a decisive contribution to imaging performance and, in turn, to the quality of the final results. Thanks to the strategic partnership between Leica, Panasonic and Sigma, customers will be able to choose from a much wider selection of cameras and lenses without having to limit themselves to a particular brand, as all three brands will share the same proprietary bayonet mount.
Dr. Andreas Kaufmann, Chairman of the Supervisory Board of Leica Camera AG and majority shareholder: "For

photographers, the ability to choose from a wide range of lenses for their system of preference is extremely important. Especially in the strongly growing market for mirrorless system cameras, users seek increasingly greater product diversity to fulfill a wide range of different photographic needs. We have therefore decided to work together with prominent partners in the photographic segment as an immediate response to these needs. Our long-established partnership with Panasonic is a collaboration based on mutual trust, and the company's expertise in the area of electronics is unquestioned. Sigma is also a highly respected company that has become firmly established especially in the areas of optical design and lens manufacturing and is able to perfectly complement our existing portfolio of L-Mount products. We are convinced that we and our partners can realize mutual and sustainable growth for all our products."
Mr. Tetsuro Homma, Senior Managing Executive Officer, Panasonic Corporation: "Panasonic has always focused on revolutionizing the camera sector to make the lives of photo enthusiasts easier, more sophisticated and more enjoyable. Our longstanding partnership with Leica has brought many high-performance and high-quality digital cameras to the market; fusing Leica's superior optical technology with Panasonic's digital technologies. Our partnership has enabled us to accelerate the development of excellent digital camera products, and the L-Mount alliance with Leica and Sigma is a great example of such acceleration. This is an alliance of growing players, which will make a fundamental difference to the future of the imaging industry. We have always been a challenger, bringing innovation to the industry under the slogan of "Changing Photography" to meet the high expectations of professionals. Our partnership with Leica and Sigma will create additional business opportunities for our businesses, but more importantly will advance our customers' joy of photography."
Mr. Kazuto Yamaki, Chief Executive Officer, SIGMA Corporation: "As cameras evolved into digital and mirrorless, requirements from users and systems introduced by each brands diversified. Currently, there are overwhelming choices for users, but in terms of extensibility and possibility, the system truly meets user's needs is not yet available. SIGMA is joining this

alliance to develop mirrorless cameras benefiting from a short flange back. As SIGMA strives to develop high performance, high quality and innovative products, this alliance will strengthen the level of completion and the extensibility of our camera system and provide greater user benefits. Leica is a magnificent company that has been contributing to photographic cultures for more than 100 years, and Panasonic is leading the industry by developing reliable technologies across various fields. Together with SIGMA's unique, high performance and high quality products, the L-Mount will evolve as an extremely attractive system for users."
About the L-Mount
The L-Mount was developed by Leica Camera under the proviso of providing customers with a future-proof, flexible, robust and precise bayonet mount that would fulfill even the most demanding photographic needs. Since its initial appearance in 2014 within the Leica T, development of the L-Mount was continued by Leica as well as by its strategic partners, which led to significant improvements and therefore an effectively new and more polished L-Mount technology.
To ensure maximum product diversity, the diameter of 51.6 millimeters was chosen to make the L -Mount suitable for use not only with full-frame cameras, but also on cameras with APS-C sensors. The short register of only 20 millimeters enables a short distance between the lens and the sensor, which in turn enables considerably more compact construction – which is particularly helpful for developments in the wide-angle lens segment. To ensure resistance to even the most extreme stresses, and to guarantee customers maximum reliability in many years in intensive use, the camera bayonets are manufactured from wear-resistant stainless steel and with four flange segments that prevent canting and ensure particularly secure and precisely positioned lens attachment. The standardized L-Mount contact strip ensures trouble-free communication between the electronic components of the lens and the camera – including the possibility of installing future firmware updates for lenses to react to technological advances and exploit the full performance potentials of the lens.
The lens mount is currently used in the Leica SL full-frame camera system and the Leica CL, TL2 and TL APS-C camera models. All lenses made for the various different systems can be used on all cameras without adapters and without any functional limitations – this illustrates only one of the numerous benefits the common bayonet brings for customers. In the near future, not only Leica Camera AG, but also Panasonic and Sigma will be announcing further products that use the common standard.
LEICA ANNOUNCES CL IN SILVER ANODIZED FINISH
Today, just ahead of the start of Photokina 2018, Leica has announced that its popular Leica CL mirrorless camera will soon be available in a silver anodized finish. All the technical specifications and features of the camera remain the same as the original black version. Just as Leica has done with other cameras like the M and the Q, the silver finish on the CL offers a clean, fresh and classic look.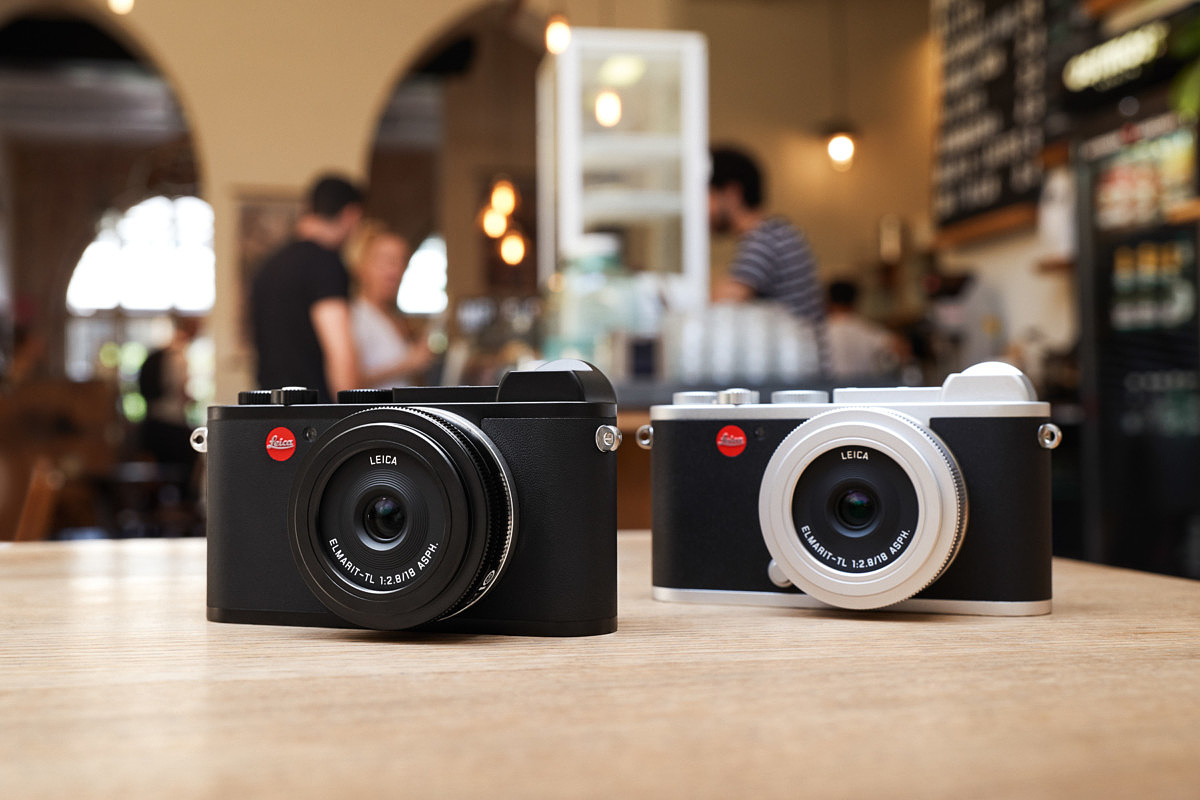 The top plate, bottom plate and control dials are all silver anodized aluminum, with the body wrapped in a black leather. The rear buttons and direction pad are the standard black in order to match the body. The combo, especially when paired with a silver lens, is stunning.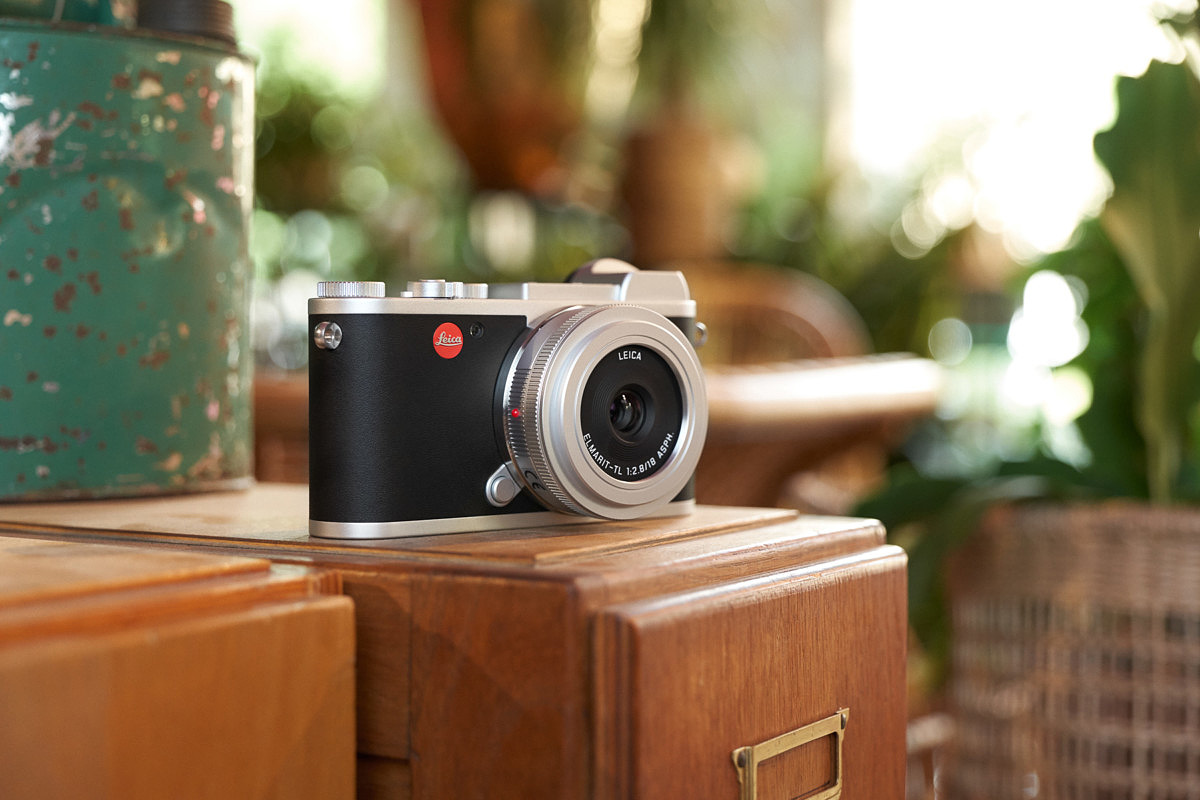 To complete the look, Leica is also launching a matching silver anodized thumb support which slides into the hot shoe. Priced at $195, the machined aluminum thumb rest provides nice added comfort and stability and is great add-on.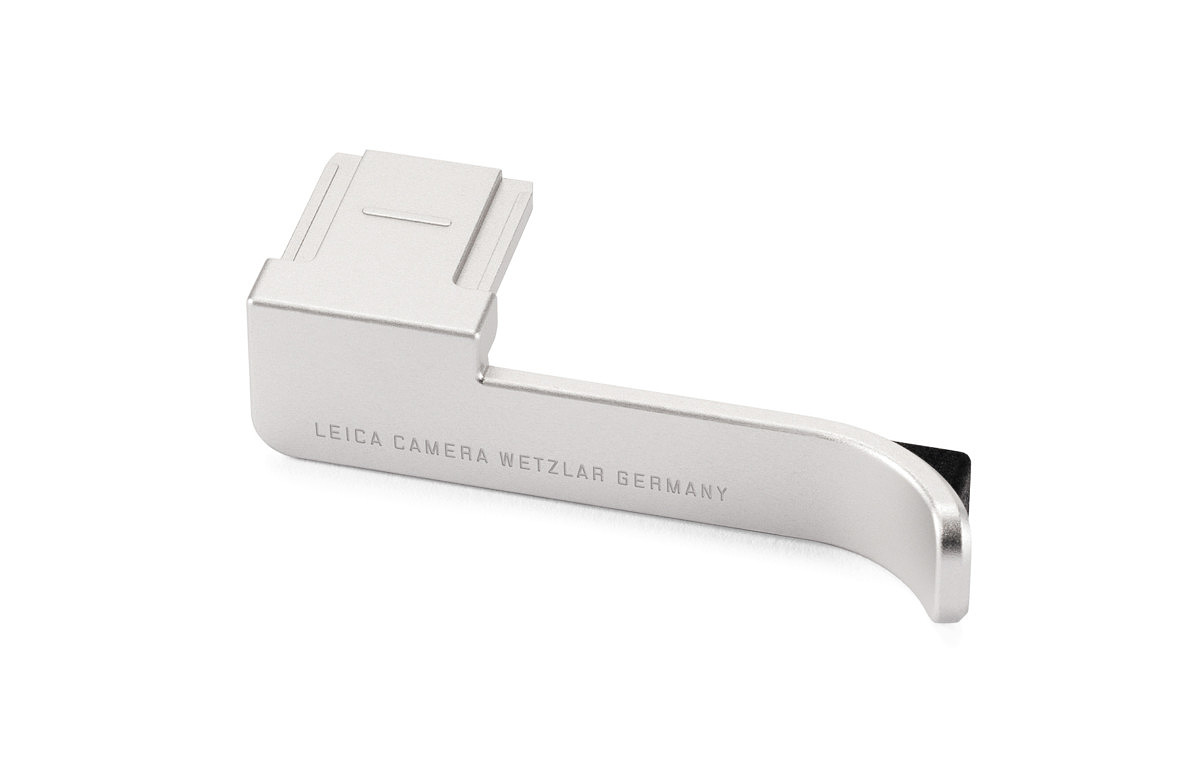 The Leica CL, silver anodized is slated to start shipping next month (October 2018) and is priced at $2,795 for the body only. There are two kits available as well. For those wanting the smallest possible package, the CL Prime Kit includes the 18mm f/2.8 Elmamrit-TL pancake lens, which is also finished in matching silver, for $3,795. For those wanting the convenience of a standard zoom the CL Vario Kit comes bundled with the 18-56mm Vario-Elmar-TL for $3,995. Both kits represent a decent savings over buying a la carte, $295 and $450, respectively.
The CL, silver anodized and both CL, silver anodized kits are now available for pre-order at Leica Store Miami by clicking one of the links below, emailing info@leicastoremiami.com, or by calling 305-921-4433.
Leica CL, silver anodized (body only) – $2,795
Leica CL, silver anodized Prime Kit with Elmarit-TL 18mm – $3,795
Leica CL, silver anodized Vario Kit with Vario-Elmar-TL 18-56mm – $3,995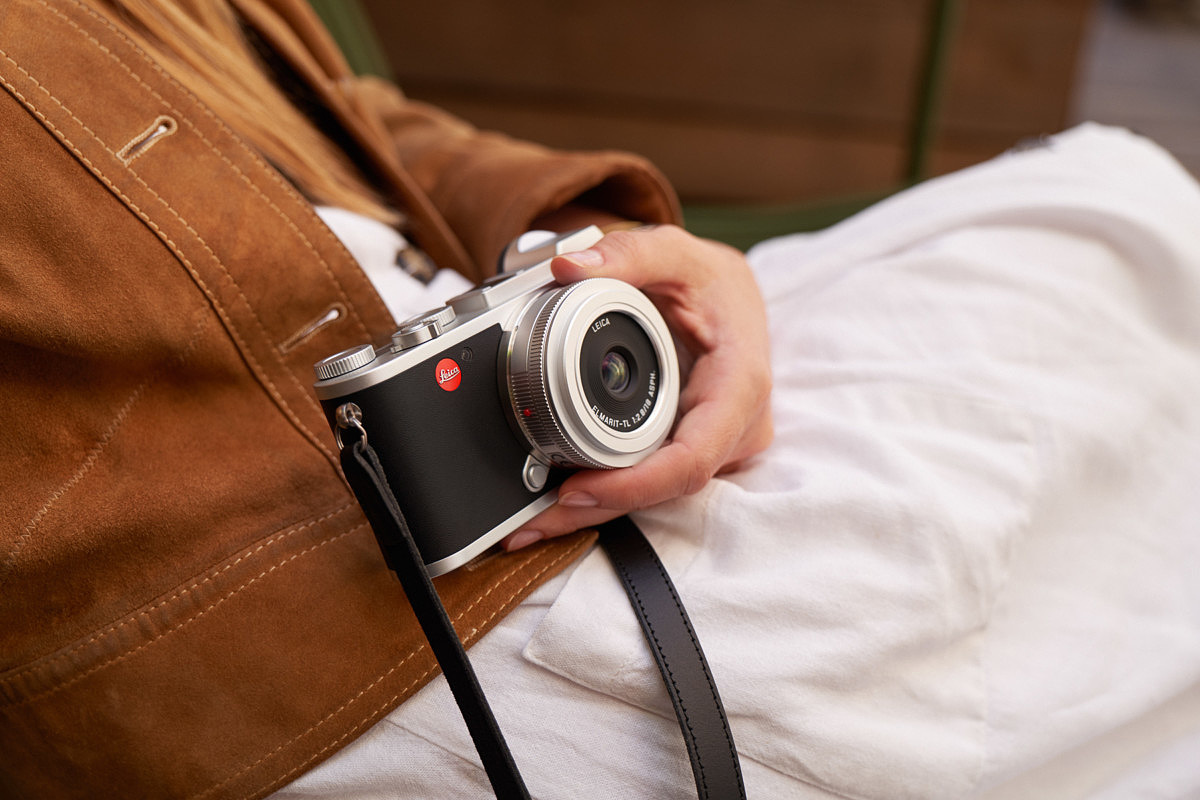 Alternative design option for the Leica CL
Leica Camera AG has expanded the product portfolio of the APS-C system and now presents a silver version of the Leica CL compact system camera.
Wetzlar, 25 September 2018. Leica Camera AG has expanded the product portfolio of the APS-C system and is now offering a second design option of the Leica CL compact system camera in silver. Inspired by the iconic design of the black CL, the new design option is distinguished by its classical combination of black and silver elements. The top deck and the base plate are silver anodized and create a distinctive contrast to the black of the leather trim. The control elements of the top deck are also finished in silver and ideally complement the elegant appearance of the camera. To improve handling, a color-matched thumb rest is now also available in silver as an accessory for the new model.
The silver version of the Leica CL is on sale from October. The technical specifications of both models of the CL are identical. One of the outstanding features of the Leica CL is its electronic viewfinder with EyeRes technology developed by Leica especially for this camera. With a latency time below the threshold of perception and a resolution of 2.36 million pixels, the EyeRes® viewfinder offers an impressive viewing experience and numerous advantages: As the final image is visible in the viewfinder before the shutter release is pressed, users have complete control over the composition of their subjects.
In combination with the high-resolution, 24 MP, APS-C format sensor of the Leica CL, a Maestro II series processor and fast auto focus with 49 metering points guarantee maximum picture quality in all photographic situations. The Leica CL is not only an impressive still picture camera, this also applies to moving pictures captured with its video function at a resolution of up to 4K at 30 frames per second.
The Leica CL also equipped with an integrated Wi-Fi module. Pictures and videos can be sent by a wireless connection to smartphones, tablets or computers and quickly and easily shared by email or in social networks with the Leica CL App for iOS or Android. In addition to this, the remote function of the app lets mobile devices be used as an off-camera viewfinder or for altering exposure parameters – for example when shooting with the self-timer function or from unusual angles. The new Leica Photos App can also be used with the Leica CL, and will be available from October 2018.
With its compact size and iconic design, the Leica CL is an ideal everyday companion, while its user-friendly handling concept makes it an intuitive tool for capturing spontaneous and discreet pictures. All essential controls are located on its top plate. In addition to the electronic viewfinder, there are two dials for setting the aperture, shutter speed ISO value, and exposure compensation. Everything is so conveniently located that photographs can be made without taking the camera from the eye. An additional display on the top plate instantly provides information about all relevant settings and exposure parameters. Together with the perfectly defined release pressure point, this ensures that users have absolute control over every picture they take with the Leica CL.
An extensive portfolio of TL-Lenses in black or silver anodized finish is also available for the Leica CL. The lenses offer superior imaging performance and are responsible for the exceptionally high picture quality delivered by the Leica APS-C System. The portfolio of compact and fast lenses with focal lengths from 17 to 200 mm offers infinite opportunities for all kinds of creative photography. Thanks to the elegant simplicity of the design, the three zoom lenses – the Super-Vario-Elmar-TL 1:3.5–4.5/11–23 ASPH., Vario-Elmar-TL 1:3.5– 5.6/18–56 ASPH. and the APO-Vario-Elmar-TL 1:3.5–4.5/55–135 ASPH. – and four prime lenses – the Elmarit-TL 1:2.8/18 ASPH., Summicron-TL 1:2/23 ASPH., Summilux-TL 1:1.4/35 ASPH. and the APO-Macro Elmarit-TL 1:2.8/60 ASPH. – perfectly complement the Leica CL, not only in terms of technological excellence, but also in looks.
Developed by optical engineering specialists in Wetzlar, the Leica TL-Lenses all offer the exceptional imaging performance for which Leica lenses are famed. The combination of optical and precision engineering expertise and the use of finest materials in their construction ensures their constant quality and reliability in use.
Thanks to the L-Bayonet mount shared by the Leica TL- and SL-Systems, SL-Lenses can also be used without an adapter on the CL and the TL2. Appropriate adapters are also available for using Leica M- and R-Lenses on the cameras. As a consequence of the 'L-Mount Alliance', announced shortly before the opening of photokina 2018, which grants Panasonic and Sigma

licenses to use the L-Mount Standard developed by Leica and offer lenses and cameras with this lens mount, the Leica CL is also ideally prepared for future developments.
An extensive range of technical- and style-accessories ideally complements the Leica APS-C system product portfolio.
LEICA RELEASES NEW FOTOS APP FOR WI-FI CONNECTIVITY
Today, Leica Camera has announced the Leica FOTOS app. A brand new mobile app for iOS and Android, the Leica FOTOS app provides support for almost all Wi-Fi enabled Leica camera models. This is a dramatic change from the one app per camera approach they've taken thus far. The unified app also features Easy Connect, support for connecting multiple cameras (although not at the same time), a vastly improved UI, and expanded functionality. Users can still expect remote camera control, along with enhanced review, download and sharing options.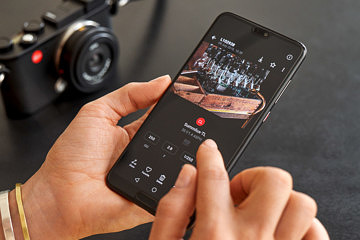 Easy to connect to smartphone

The ability to transfer on the go means that one can instantly get RAW photos on the phone and control the type of files being transferred

Immersive viewing provides the ability to check exposure and see every detail.

Remotely control the camera which allows for every moment to be captured easily.

Easy access to camera settings

Edit and share easily as all post production work can be done on the phone in seconds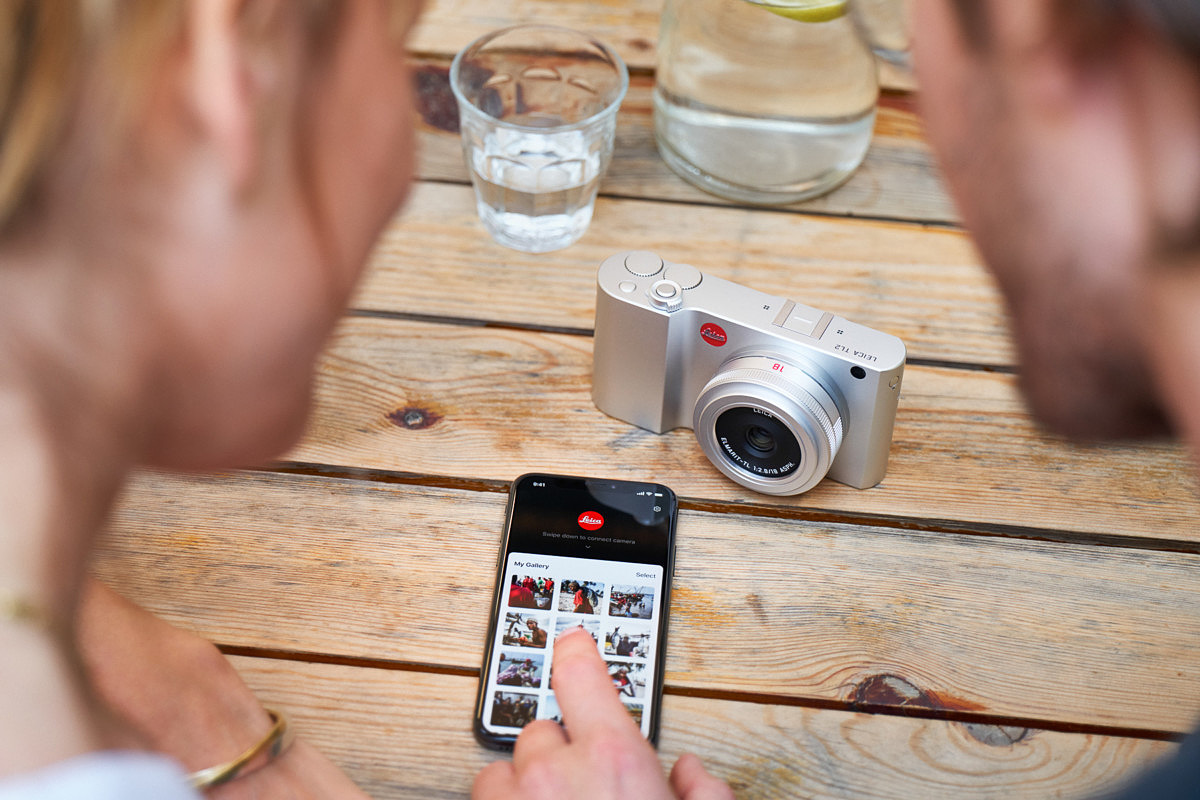 Many current Leica camera models already feature QR codes for setting up Wi-Fi. By November, almost all will be updated with Easy Connect functionality. With the latest iteration, Leica has managed to take out all the guesswork, and busywork, of pairing your camera and phone together. No more sub-menus for SSID name and password. No more sub-menus for setting a connection mode.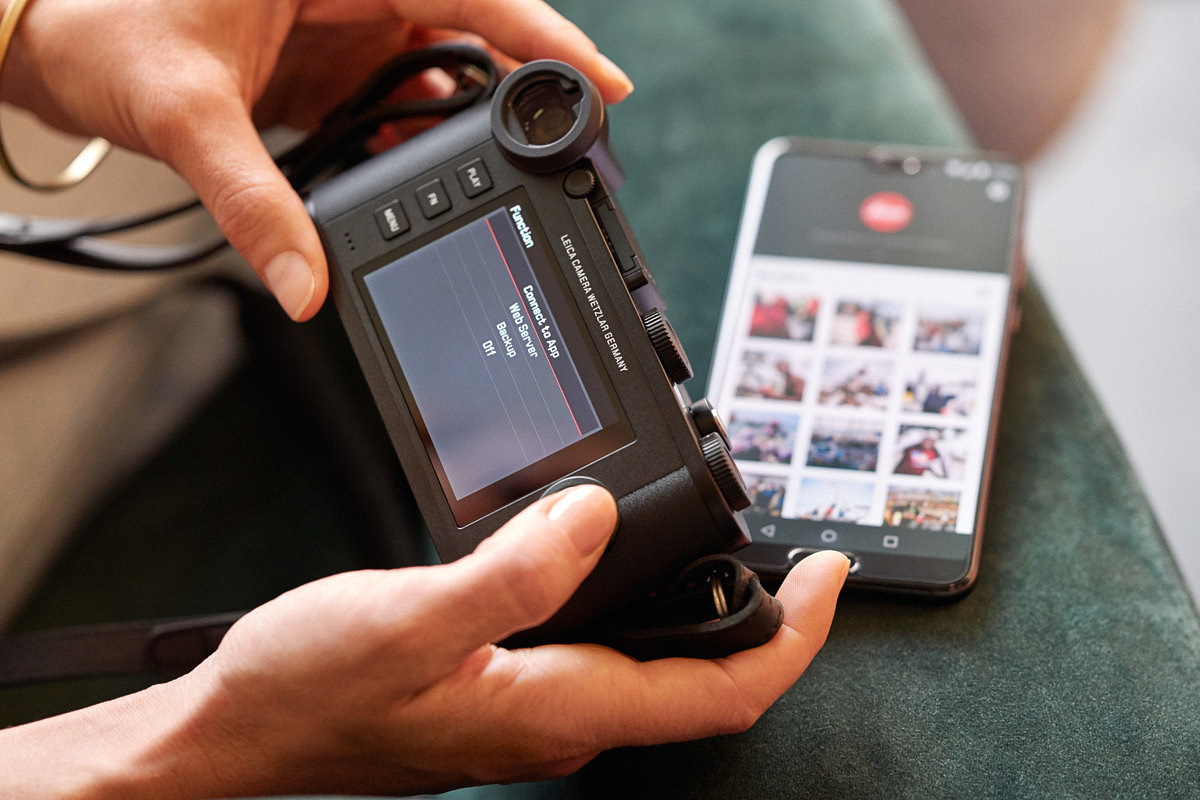 And, just a single click with the FN button allows for a one-step pairing process. When the app launches next month, the S, M10, CL, TL2, TL and T will already have built-in support for Easy Connect. The SL, Q and C-Lux will all get firmware updates in November. Compacts like the D-Lux and V-Lux won't be joining in on the Easy Connect party, but will still work with the new app with basic connectivity.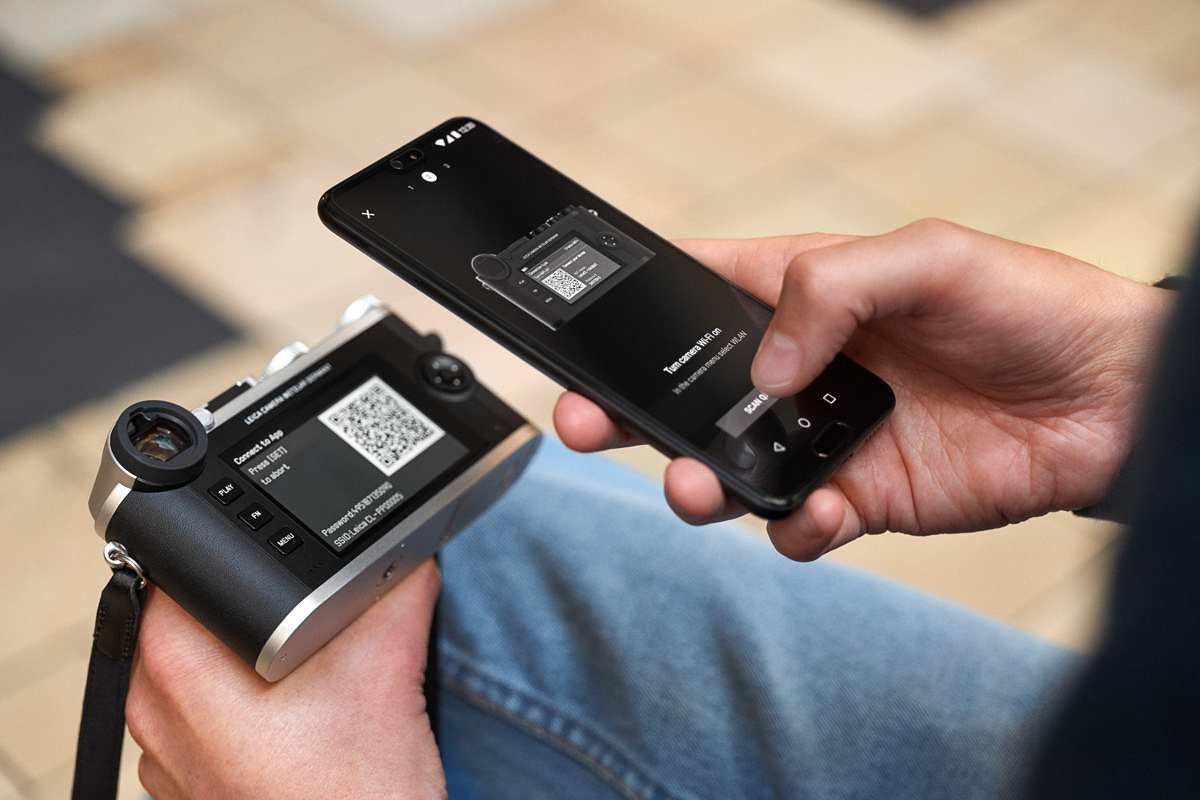 The Leica FOTOS app is set to launch on October 25, 2018. It can be downloaded for iOS and Android devices through the Apple App Store and Google Play Store respectively. The app is free of charge.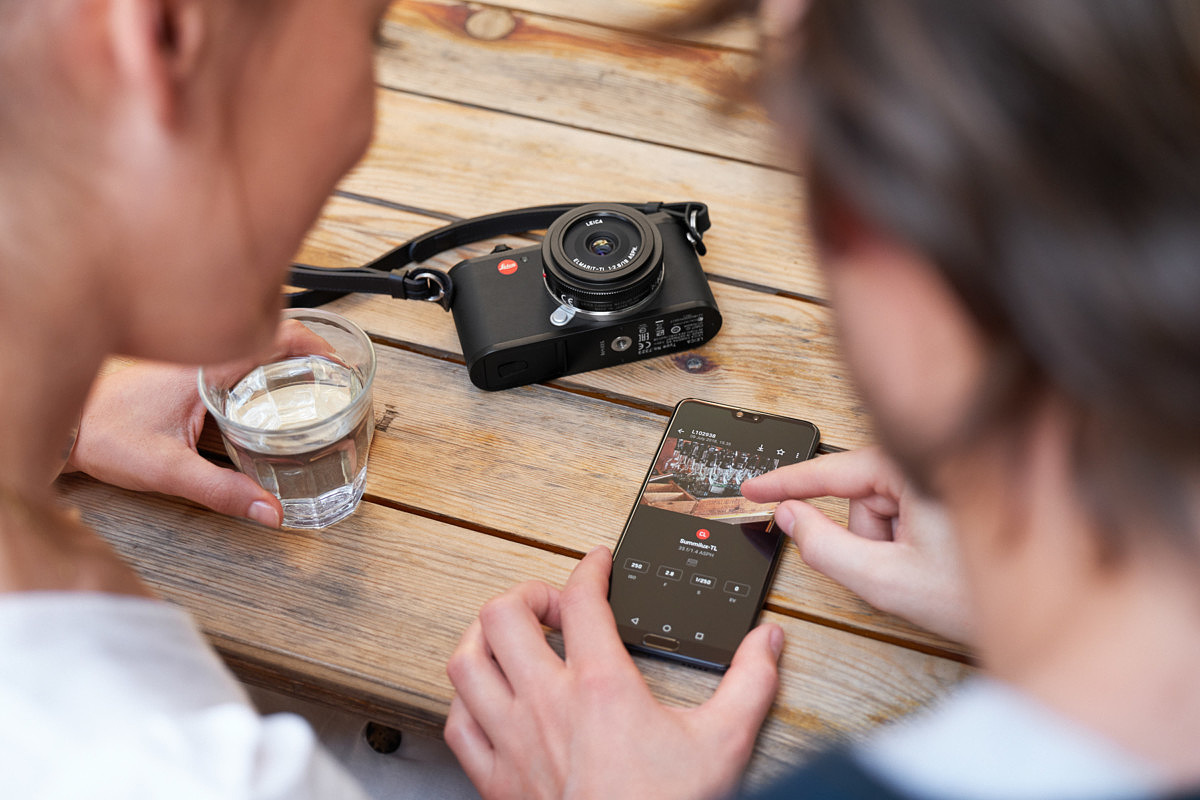 Leica FOTOS: universal app for smartphones enters public testing phase in time for photokina 2018
Wetzlar, 25 September 2018. Leica Camera AG today announces an entirely new photo app for Leica cameras – Leica FOTOS. As everyday companions, today's smartphones handle a number of tasks in a single device. Alongside the usual functions, photographers often also wish to have mobile digital image processing, image management and options for sharing their pictures on-board. In the past, Leica Camera offered a wide range of apps that could be downloaded and installed for various different cameras. As of now, the Leica FOTOS app replaces them all.
The focus in the development of the Leica FOTOS app was tightly set on the user experience and how it could be made as comprehensive and as uncomplicated as possible. As a result of this, the app enables Leica photographers to seamlessly integrate their smartphones in their daily photographic workflow – from connectivity with the camera, data transfer and mobile digital post processing to sharing the finished pictures in social media – easily, conveniently and quickly.
Leica FOTOS connects directly to the camera via Wi-Fi and saves the registration details to make future connections between the camera and the app as fast and convenient as possible. Leica FOTOS enables photographers to access the Live View function of the camera and remotely change exposure-relevant settings such as the aperture, the ISO value, the shutter speed and exposure compensation from a smartphone. It naturally also allows wireless control of the shutter release, which opens up entirely new creative opportunities.
Thanks to the high-resolution displays of modern smartphones, pictures can be viewed immediately at full size to assess their sharpness. The exposure parameters are also displayed, which can be extremely helpful for adjusting the settings for subsequent exposures.
As soon as a personal selection has been made, the pictures can either be shared in social networks, or saved for mobile post processing in the smartphone. Leica FOTOS can be used for this in combination with many popular software tools, ranging from Adobe® Lightroom® Mobile® to VSCO®. To exploit the full potentials of digital image processing, the pictures can also be transferred to the respective post processing app in DNG RAW data format. If users wish to save the finished pictures after processing on their smartphone, they can take advantage of the option for saving them to a separate Leica Album – this keeps painstakingly composed and processed pictures from the Leica FOTOS app separate from simple snapshots.
The Leica FOTOS app currently supports Leica S (Typ 007), Leica SL, Leica M10, Leica M10-P, Leica Q, Leica TL2, Leica TL, Leica T, Leica CL, Leica D-Lux and Leica V-Lux cameras. Further camera models will be added in the near future.
From today, Leica customers can register for a free beta-version of the Leica FOTOS app for iOS and Android devices at fotosapp.leica-camera.com. The app will continue to be available free of charge after completion of the beta-evaluation phase.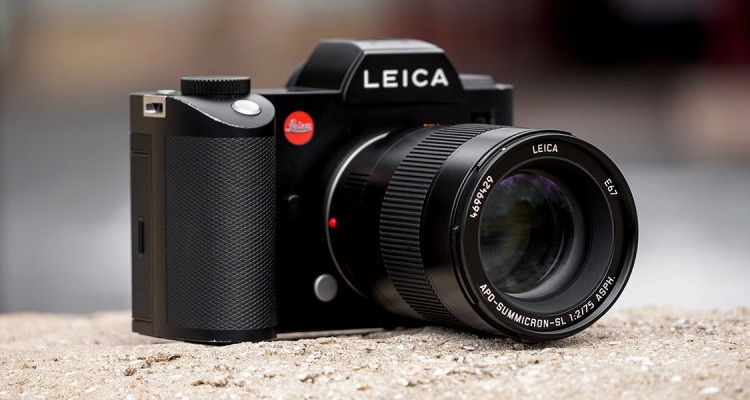 LEICA SL FIRMWARE 3.3 RELEASED
Today, Leica Camera has released firmware version 3.3 for the SL (Typ 601) full-frame mirrorless camera. In addition to adding compatibility with the new Leica FOTOS app for wireless control (learn more about the new app here), firmware 3.3 adds a few new settings and tweaks for both power saving and auto review.
The new firmware can be downloaded here: Leica SL Firmware 3.3 – (It's a big file at 112MB, so be sure the LFU file is 100% downloaded before you copy it to your SD card!) Remember, you must have a FULLY charged battery in your SL when doing the firmware update, as the process can take up to 10 minutes to complete the update. Be sure your SD card with firmware is in slot 1 (the top slot). If you need help updating, scroll down to see our step-by-step video tutorial.
The official release notes, from Leica:
-Changed functionality: While not using electronic viewfinder or any operating elements, the camera will go into 'Auto Power Off' after a fixed amount of time.
-Changed the timing from 3 to 10 seconds.
-Additional option 'Shutter pressed' has been added to Auto Review settings
-Option 'Off' no longer enables the camera to show Auto Review while shutter release is
Instructions for Updating SL Firmware
We've made a short video tutorial on how to update your SL firmware, which can be found here:
How to Update SL Firmware
LEICA RELEASES NEW FIRMWARE FOR M10 & M10-P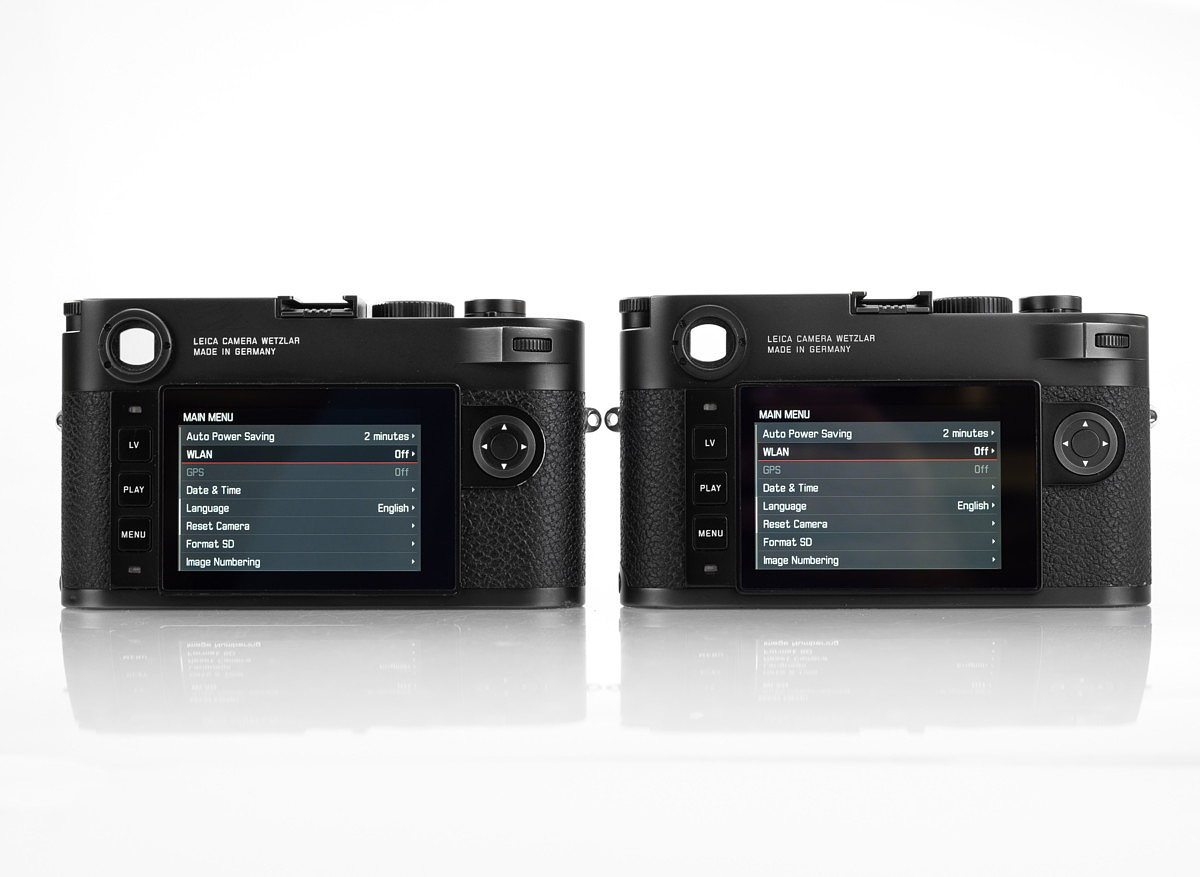 Today, Leica has released new firmware versions for both the M10 and M10-P digital rangefinder cameras. The firmware specifically allows the cameras to function via WiFi with the new Leica FOTOS app, which is being released next month. Compared to working with the Leica M app, this update makes it far easier to connect the M10 to your iOS or Android device wirelessly. You can learn more about the new app here: Leica Releases New FOTOS App.
Disclaimer: If you are currently using the Leica M iOS app to control your M10 via WiFi, this new firmware will no longer allow you to do so. You will not be able to use WiFi on your M10 until the new Leica FOTOS app is released.
Previously, the M10's WiFi connection process was quite tedious. You had to manually create and enter a network password, unlike most of Leica's other WiFi-enabled cameras that have a QR code you scan to automatically set up the network on your iOS (and now Android) device. The new firmware makes the process much simpler. There are no longer any options or settings in the camera's WLAN menu to complicate the process. Simply select WLAN in the main menu, and the camera automatically activates the WiFi. Use the FOTOS app to scan the displayed QR code and you are connected. I can't think of a way this could be easier!
For complete details and more pictures of all the Leica news from Photokina go here:
For other articles on this blog please click on

Blog Archive

in the column to the right




To comment or to read comments please scroll past the ads below.




All ads present items of interest to Leica owners.







__________________________________________________________________________



Buy vintage Leica cameras from

America's premier Leica specialist









Click on image to enlarge

Please make payment via PayPal to GMP Photography

Click on image to enlarge

Please make payment via PayPal to GMP Photography

Click on image to enlarge

Please make payment via PayPal to GMP Photography